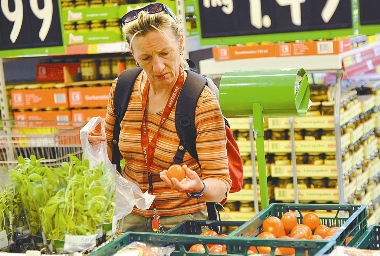 1. Germany: outbreak waning
    Germany's health minister said on Saturday he was hopeful that the worst of an E. coli outbreak* blamed on sprouts* was over — but he warned that the number of deaths, now at 33, may still increase.
    Minister Daniel Bahr's comments came after health officials announced on Friday that they had traced the outbreak to sprouts from a farm in northern Germany.
    2. Vietnam navy exercise
    Vietnam fired artillery* rounds off its central coast on Monday in naval drills*. This came after warnings for Hanoi to stop violating China's sovereignty* over the South China Sea.
    The drills last nine hours around the Hon Ong Island, about 40 km off its central coast. The island is about 250 km from the Xisha Islands and 1,000 km from the Nansha Islands.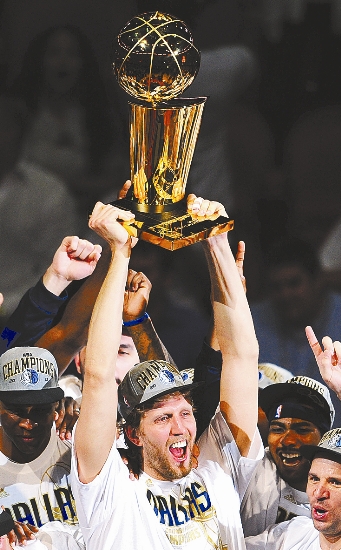 3. NBA championship
    Dirk Nowitzki and the Dallas Mavericks captured their first NBA championship on Sunday with a 105-95 win over the Miami Heat — the team that denied Dallas the title five years ago.
    Jason Terry scored 27 points and Nowitzki finished with 21 points and 11 rebounds as the Mavericks won the best-of-seven championship series four games to two.
    4. N. Korean ship
    The U.S. Navy intercepted* a North Korean ship suspected of carrying missiles or other weapons to Myanmar and made it turn back, a senior U.S. official said on Monday.
    The comments by Gary Samore, special assistant to U.S. President Barack Obama on weapons of mass destruction*, confirmed reports of the incident, which happened last month.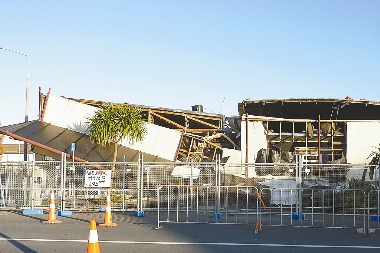 5. New quakes in New Zealand
    A series of powerful earthquakes, including one of magnitude 6.0, rocked New Zealand's stricken city of Christchurch on Monday causing further damage.
    The National Crisis Management Center controller David Coetzee said there were no reported fatalities* from the latest tremors but at least 10 people were injured and more buildings in the central business district collapsed.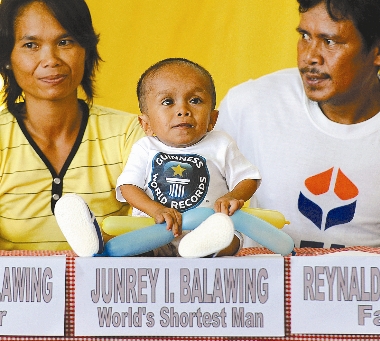 6. World's shortest man
    A poor Filipino blacksmith's son who stands less than 60 centimeters tall was declared the world's shortest man by Guinness World Records on his 18th birthday on Monday.
    The title was given to Junrey Balawing in Sindangan on the Philippines southern coast. Balawing took over the title from Khagendra Thapa Magar of Nepal, who is 67 centimeters tall.
    7. Embassy blasts suspect killed
    The al-Qaida mastermind* behind the 1998 bombings of U.S. embassies in Kenya and Tanzania was killed last week at a security checkpoint in Mogadishu by Somali forces who didn't immediately realize he was the most wanted man in East Africa, officials said on Saturday.
    8. Small plane in Camp David
    A small aircraft wandered into the airspace of Camp David, Maryland, while U.S. President Barack Obama was there on Saturday and was intercepted by two F15 fighter jets patrolling* in the area, authorities said.
    (SD-Agencies)