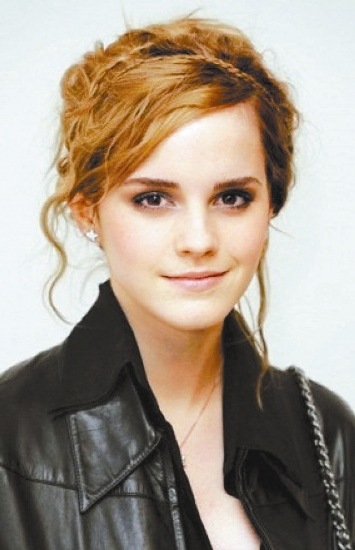 艾玛·沃特森步入人生新阶段
    Emma Watson is preparing for the next chapter of her life.
    The "Harry Potter" actress admits that she needs to find her way out of the bubble*, which she describes in part as the safe world of life on the set of the successful film franchise*.
    Watson says in the July issue of Vogue magazine that she wants to explore more of her creative side, and cites Patti Smith as a role model.
    "I want to live like Patti," she said of the singer-songwriter, visual artist and poet.
    The 21-year-old remains close with co-stars Daniel Radcliffe and Rupert Grint, and recently flew to New York to see Radcliffe perform on Broadway in "How to Succeed in Business Without Really Trying."
    Watson plays Hermione Granger for last time in the franchise's last film, "Harry Potter and the Deathly Hallows: Part 2." The film will be released in July. (SD-Agencies)