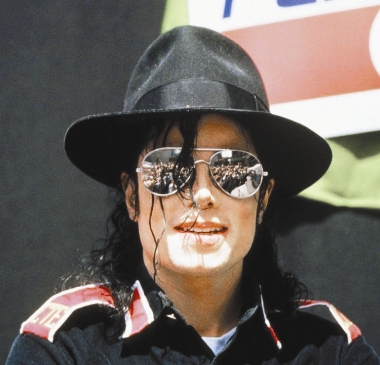 饶子林 新安中学初二(6)班 指导老师: 韩琳 汤颖
    "There is a place in your heart — I know it is love, and in this place there is no pain or sorrow. If you are really tired, you'll find no crying and it will be better tomorrow…"
    Michael Jackson sang this song for the children of the world. He had a heart like a child and loved children. His home was built for children to play, and he donated a lot of money to a children's fund. His heart was full of dreams and love.
    He was a real king of dancing. He was a musical all-rounder. He was recognized as the king of pop! He practiced a lot before each of performance. It's too difficult for us, but he danced day and night, no matter whether he was healthy or sick.
    When he became sick, he couldn't sleep at night, so he had to take much medicine to help him fall asleep.
    When music was played, Michael would follow the rhythm and forget everything around him. He had practiced so many types of dances that he became "lord of the dance."
    We ought to admire and remember Michael forever — a great, amazing and innocent man.