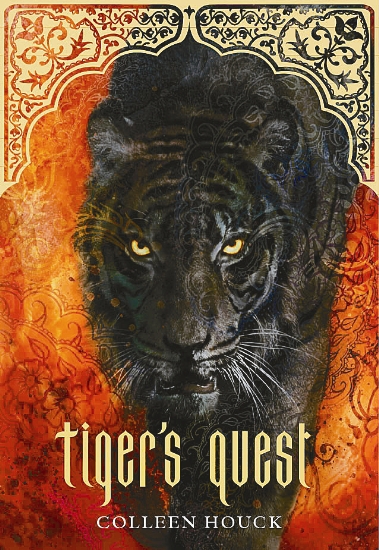 《白虎之咒2》
    The second book in the "Tiger's Curse" series starts a day after the first book left off.
    Kelsey Hayes has left India broken-hearted since she "broke up" with Ren, an Indian prince cursed* to become a tiger.
    Back home in Oregon*, Hayes has decided to forget the man she left behind. She goes to school, but she is still missing Ren. It's not until he comes back into her life that she allows herself to accept her feelings for him.
    But an old evil is still lurking* around, which means getting help from Ren's bad younger brother Kishan. Soon they're headed back to India to break the next part of the curse.
    Once they're back in India and the quest gets going, there are passages which are pure information dumps*. There are nice touches of history, but sometimes they go on for paragraph after paragraph. And it doesn't feel like the story takes place in Asia. The biggest kicker* is Hayes is forced into the next part of the quest and finds herself developing feelings for Kishan in the absence of Ren. Kishan has always had feelings for her and becomes her soundboard when she's missing Ren. Sound a little familiar?
    Anyway, the second book is better than the first. The fantasy* of the book is a breath of fresh air in the current sea of vampire* stories. Colleen Houck knows how to pull a reader in. (SD-Agencies)