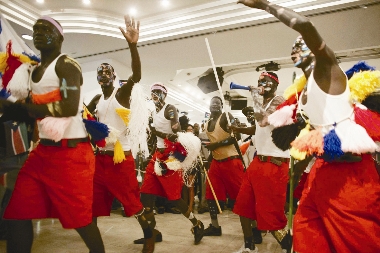 1. New nation
    The Republic of South Sudan celebrated its first day as an independent nation on Saturday, raising its flag before tens of thousands of cheering citizens elated* to reach the end of a 50-year struggle.
    China established its diplomatic tie with South Sudan on Saturday and vowed to provide assistance to the best of its ability to develop the world's newest nation.
    South Sudan is expected to become the 193rd country recognized by the United Nations and the 54th U.N. member state in Africa.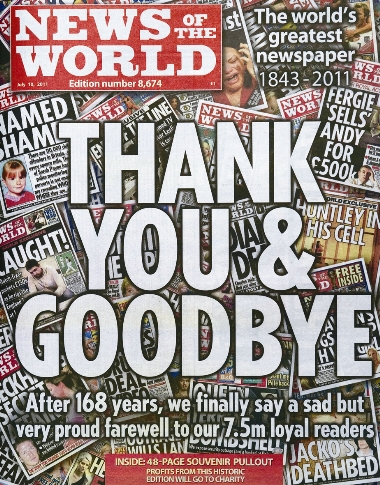 2. Tabloid bids farewell
    Britain's best-selling Sunday tabloid the News of the World signed off with a simple front page message — "THANK YOU & GOODBYE" — leaving the media establishment reeling* from the expanding phone-hacking* scandal that brought down the newspaper after 168 years.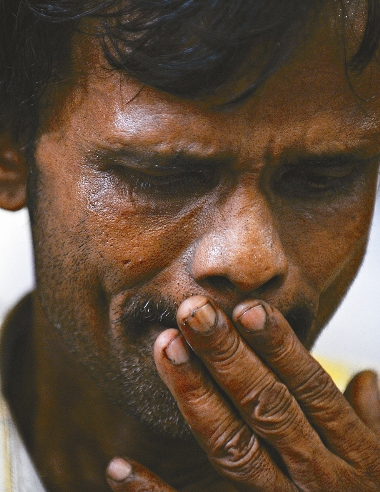 3. India train derailment
    Officials said on Sunday at least 21 people had been killed and more than 100 others injured when an express train derailed* in northern India.
    Railway official A.K. Jain said the Kalka Mail train was on its way to New Delhi from a station near Kolkata when its 12 coaches and engine jumped the tracks in Uttar Pradesh state.
    4. Congo crash
    The death toll in a plane crash in the Democratic Republic of Congo is 82, the state news agency reported on Saturday.
    Rescuers pulled 36 survivors from the wreckage*, including two children who are under the care of the United Nations.
    The Boeing 727 operated by Hewa Bora Airways had 118 onboard. It was trying to land in bad weather when it crashed and hit an obstacle on the ground.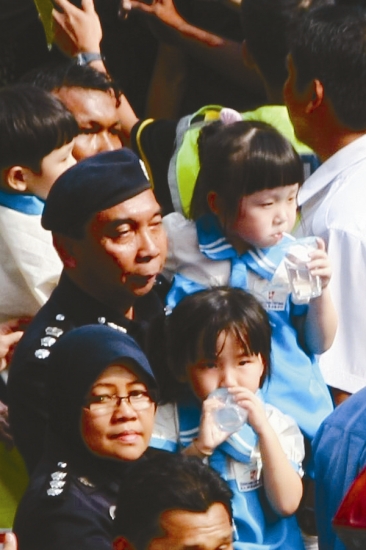 5. Malaysian hostage crisis
    Malaysian police have ended a hostage crisis at a kindergarten, rescuing all the captives* after a seven-hour stand-off*, a local police official said on Thursday.
    About 20 policemen stormed the kindergarten in Southern Johor state, where 30 children aged between 2 and 6 and four teachers were held hostage by a man armed with a hammer and machete*.
    6. Senior IMF job
    China is close to clinching* a top-level post at the International Monetary Fund (IMF), IMF sources said last Wednesday after its new chief pledged to give more power to emerging economies.
    They said Zhu Min, a Chinese national who was a special adviser to former IMF Managing Director Dominique Strauss-Kahn, was expected to fill a new deputy managing director post to be created by the Fund's new chief, Christine Lagarde.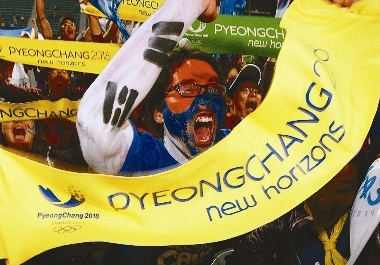 7. Winter Olympic bid
    After two defeats in a decade of trying, the South Korean city of Pyeongchang finally won its Olympic prize last Wednesday, burying two European rivals in a landslide* vote for the 2018 Winter Games and bringing them back to the lucrative Asian market.
    The Koreans lost narrowly in the final round of voting for the 2010 and 2014 Games, but this time they defeated Munich and Annecy, France, by a one-sided margin that few had expected.
    Pyeongchang will be the third city in Asia and first outside Japan to host the Winter Games. Japan held the games in Sapporo in 1972 and Nagano in 1998.
    (SD-Agencies)