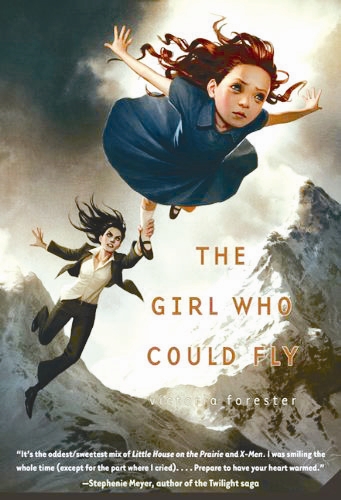 《会飞的女孩》
    Piper McCloud was no ordinary baby, and she is no ordinary girl. She has always been able to float*, and one day, she decides to teach herself how to fly. When her ability to fly is made public, she is sent to a special school where she expects her skill will be developed.
    Unfortunately*, her skill, and the abilities of the other children, are considered dangerous and the school turns out to be a more sinister* experience than McCloud expected.
    This is Victoria Forester's first book. It's fun to think of being able to fly. Moreover, the idea of conservative*, traditional parents who live in a gossip-loving small town having a special child is great. The parents try to hide her ability.
    There is depth too, in McCloud's confusion* and her desire* to play with other children. And it's almost cute how she thinks that everyone else could fly if they just tried. In general, the book is made of good characters, a good idea, and somewhat interesting events.
    (SD-Agencies)