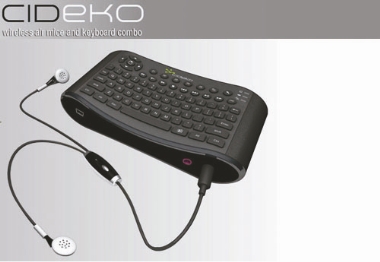 Air Keyboard Chatting
    Air Keyboard Chatting from Cideko is a wireless keyboard with other functions such as a gyro mouse, earbuds and a microphone.
    It can work within a 30-meter radius with 10 hours of battery life. Move the keyboard in the air and you can activate the 3D motion-sensing mouse. Clicking the right and left mouse buttons that are integrated on the case will work the same way as that of a regular mouse.
    It goes with a set of earbuds with the mute function. The LED indicators will signal your keyboard connection and microphone status. It costs US$79.99.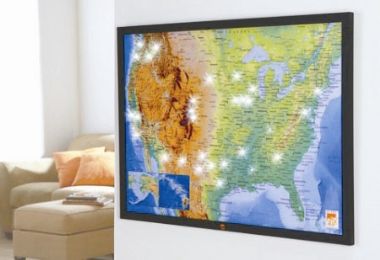 LED map
    The LED map is available in two models — the United States model and the World map model, and have holes in positions for major cities, where you can insert LED lights. The pins will glow in a variety of colors. You can even get blinking LED markers, and you can decide what the blinking ones mean.
    It measures at 90 x 62 x 1.9 cm. They have 100 LED lights in a rainbow of colors, along with a power adapter with a 2.7-meter cord. You can buy a map in a black powder-coat aluminum frame for US$199.99 or burled wood frame for US$249.99.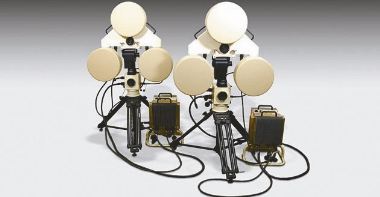 CounterBomber
    Using a device called the CounterBomber, military personnel can get an advanced warning of possible suicide bomber threats. Equipped with a trio of radar detectors, the CounterBomber can sense possible bombers up to 90 meters away, before they become a danger. The unit uses a complicated algorithm to detect possible bomb materials hiding beneath a person's clothing, and once a threat is detected, soldiers can be warned via a handheld device like a smart phone. Each costs US$300,000.