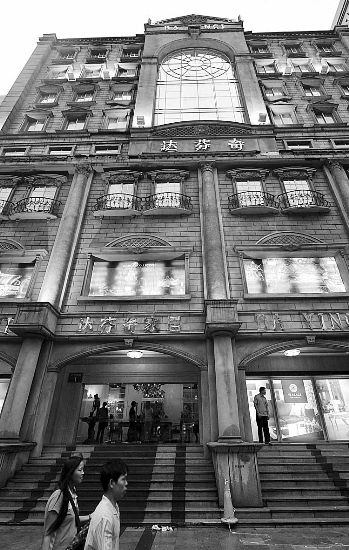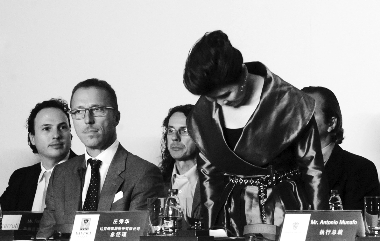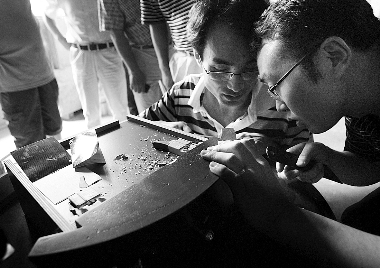 Wang Yuanyuan
    BUYERS of expensive furniture are irate after a Shanghai-based furniture retailer was accused of selling over-priced domestic-made furniture which was claimed to be imported.
    China Central Television (CCTV) exposed the Da Vinci Home Corp., one of the mainland's top furniture chain stores July 14. The CCTV investigation showed that some furniture that was advertised as Italian-made, was actually made in Guangdong.
    Da Vinci charges 100,000 yuan (US$15,384) for a bed and over 300,000 yuan for a three-piece suite. However, owner of Dongguang Changfeng Furniture Co. Ltd. confessed on CCTV that the 300,000 yuan sofa was made in their factory and was available for just 30,000 yuan elsewhere.
    The program has drawn anger from many Chinese citizens.
    A lady in Shenzhen, identified by her surname Sun, had spent nearly 4 million yuan on 50 pieces of furniture at a Da Vinci store in Luohu District. She, like many nouveau riche, spent excessively on foreign-made furniture, because she saw imported products as a symbol of status. She had been led by the saleswoman to believe the store's products were an "international super brand" made in Italy.
    "After watching the program, I felt deceived. I was furious that my trust had been betrayed. If such a big company can cheat consumers, then I don't know which company can be trusted," she said.
    Many less well-off residents were also angry. "Although we are not rich enough to be their target customers, we still deserve to know the truth about products that are being sold. This scandal has revealed a common phenomenon in China, falsely claiming that a product is imported in order to raise the price. It has happened before with milk powder and cosmetic products. We hope the scandal can expose more of this ugly business," said Chi Xiaoyan, a Shenzhen resident.
    According to Chinese media reports, the Da Vinci Home Corp. outsourced furniture in Guangdong Province before shipping to Italy and then bringing them back to China, where they were labeled as imported goods and sold for 10 times the price of domestic brands. The company denied the charge but admitted last Wednesday at a press conference that its products were not 100 percent Italian-made. Rather, some were manufactured by domestic contractors but do not carry false or misleading labeling, it said.
    Doris Phua, founder and CEO of the company, admitted that the company uses 30 Chinese furniture-producing contractors but sells those particular products as domestic brands.
    Phua, a Chinese woman holding a Singapore passport, said that all Italian-branded furniture sold in Da Vinci outlets nationwide were indeed manufactured in Italy. "But some U.S. furniture brands in our stores, such as Hollywood Homes and Ralph Lauren, are made in countries including China, Vietnam, India, the Philippines and Indonesia," she said.
    Meanwhile, consumers have complained about the poor quality of Da Vinci's products.
    The furniture featured in the CCTV program failed to meet national standards after it was tested by the National Center for Quality Supervision and Inspection of Furniture and Indoor Environment.
    The General Administration of Quality Supervision, Inspection and Quarantine has asked its Shanghai branches to launch an investigation into Da Vinci's import and export records, according to Beijing Times, while the Guangzhou police have also started investigating whether the company is guilty of fraud.
    Following an investigation, Shanghai customs officials last week said about 10 percent of the furniture Da Vinci sold as "imported" this year was domestically produced and had never physically left the country.
    The Shanghai Administration for Industry and Commerce had ordered the firm to cease selling "suspect merchandise" after furniture failed quality checks and was found to be made from materials that did not match labelling. Cupboards from Italian firm Cappelletti marked as solid wood were in fact made of a mixture of melamine and plywood, with a wooden veneer.
    "It is fraud and I want a refund. If the company refuses, I will look into the possibility of legal action," said Sun.
    However, not everybody was angry with the company. "The company was wrong for not telling consumers the truth, but they do not force buyers to buy the furniture. They are good because they can sell some 30,000 yuan sofas to consumers for 300,000 yuan. They are only cheating those foolish rich people who only pursue luxury brands without checking their quality and materials. It is not a big deal compared with the tainted milk powder scandal," said a netizen called Mangguomatong on a microblog.