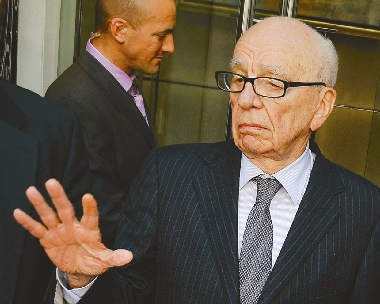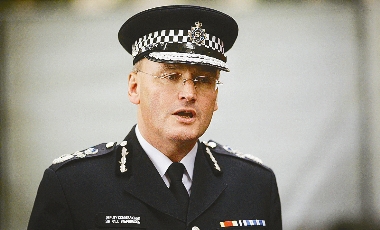 1. Hacking scandal
    Media tycoon* Rupert Murdoch apologized to the British public with full-page advertisements in seven national newspapers on Saturday, a day after two senior executives resigned over a phone hacking* scandal that has engulfed* his media empire.
    "We are sorry," Murdoch said in Saturday's ad, which also ran in newspapers on Monday.
    Murdoch's former aide Rebekah Brooks was bailed* on Monday, hours after Britain's top police officer resigned as the phone hacking scandal finally tore into the heart of the British establishment.
    Metropolitan Police Commissioner Paul Stephenson said he was quitting due to speculation* about his links to Murdoch's empire.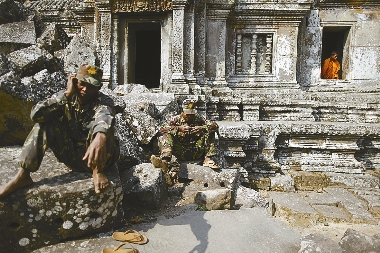 2. Border conflict
    The highest U.N. court ordered Thailand and Cambodia on Monday to pull their soldiers out of a newly defined demilitarized* zone on a disputed part of their border around an ancient temple, and told them to revive talks to resolve the decades-old conflict.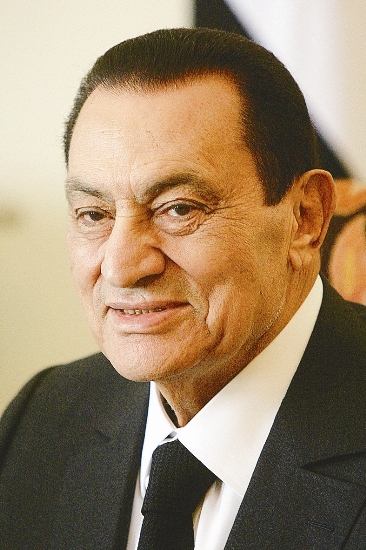 3. Mubarak in coma?
    Egypt's former President Hosni Mubarak, hospitalized since April and due to stand trial in August, was in a coma, his lawyer said on Sunday, although the state news agency MENA cited a hospital official as denying the report.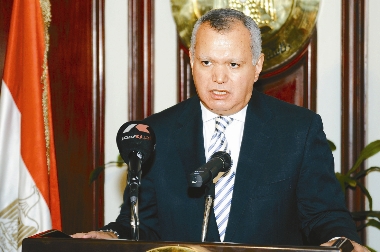 4. Cabinet change
    Prime Minister Essam Sharaf has chosen a leader of one of Egypt's oldest political parties and an economist to be his deputies as part of a planned Cabinet reshuffle*, state news agency MENA said on Saturday.
    The prime minister also announced that he had accepted the resignation of his Foreign Minister Mohammed El-Orabi.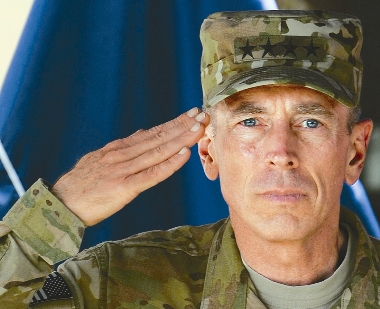 5. Command in Afghanistan
    U.S. General David Petraeus, Washington's new intelligence chief, handed over command of U.S. and NATO-led troops in Afghanistan on Monday, a day after a tentative* start was made to a gradual process of transferring security to Afghan forces.
    6. Libyan rebels
    The United States and other nations on Friday formally recognized Libya's main opposition group as the country's legitimate* government until a new interim* authority is created.
    The decision, which declared Libyan leader Moammar Gadhafi's regime* no longer legitimate, will potentially free up cash that the rebels fighting Libyan forces urgently need.
    7. Nuclear-contaminated beef
    Japan's second-biggest retailer said on Sunday it had sold beef from cattle that ate nuclear-contaminated feed, the latest in a series of health scares from radiation* leaking from a quake-crippled nuclear power plant.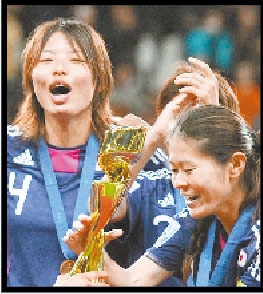 8. Women's World Cup
    Japan won the Women's World Cup in Germany on Sunday for the first time, stunning the heavily favored United States 3-1 on penalties after a 2-2 draw in extra time.
    (SD-Agencies)