Rioters shot dead
    Police gunned down several rioters* who attacked a police station and killed four people in Hotan City in Xinjiang on Monday, Ministry of Public Security sources said.
    Rioters broke into the police station shortly after midday and assaulted* police, took hostages and set fire to the station, according to the ministry.
    A member of armed police, a security guard and two hostages were killed during the attack, the ministry said.
    Clinton's SZ tour
    U.S. Secretary of State Hillary Clinton will end an 11-day visit to Asia by meeting Chinese State Councilor Dai Bingguo in Shenzhen on July 25, the U.S. State Department said.
    The department offered little detail of the substance of the talks, saying they would cover bilateral* issues as well as "regional and global issues of common concern."
    The State Department earlier said she would visit Hong Kong before heading to Shenzhen.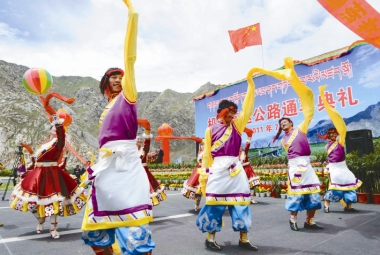 First expressway in Tibet
    The first expressway in Tibet opened to traffic on Sunday, with Vice President Xi Jinping cutting the ribbon at the opening ceremony.
    The nearly 38-km four-lane road links Lhasa with Gonggar Airport in neighboring Shannan Prefecture. The toll-free expressway will halve the travel time from downtown Lhasa to the airport to 30 minutes.
    Quitting driving
    More than 40,000 motorists had applied to quit driving during the Universaide period by Monday after a public letter was issued to encourage residents to take public transport to create a greener Universiade. (SD-Agencies)