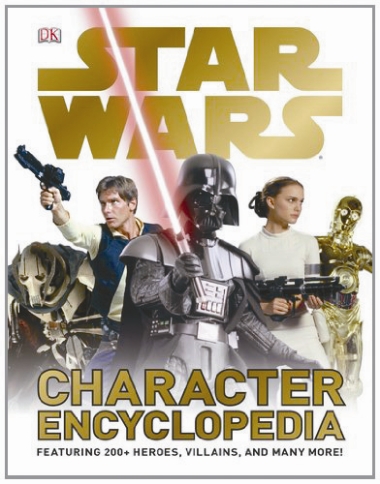 实用有趣的《星战人物百科》
    Featuring over 200 characters from the "Star Wars" movies, this is the kind of reference* book you will turn to over and over when dealing with such a big cast*.
    It's not necessarily about the characters you know — sure, all the main ones have appearances here, from Anakin Skywalker to Yoda — it's about the ones you don't remember, or never knew the names of in the first place. When you suddenly come across the name Yarna or Zett Jukassa in some other format (book, comic* or some other random reference), that's the time to pull out this book and check out just who that was and where they fit into the story.
    Each page features one character, along with a description* of their role in the story and a little bit about their personality*. There's a data file which will give you their homeworld.
    Publisher DK has made one wise change to the format of the pages since "The Clone Wars Character Encyclopedia," by keeping the character name and title up at the top of the page instead of on the side.
    It doesn't matter if you're a fan of the original trilogy*, prequel* trilogy, or both — this is the kind of reference book that is well put together and easy to use, just the way the best ones should be.(SD-Agencies)