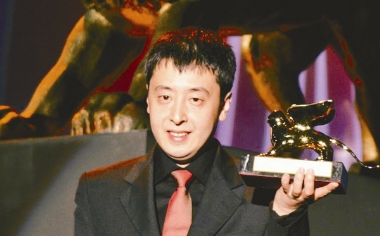 贾樟柯担任威尼斯电影节地平线单元评委会主席
    Chinese director Jia Zhangke will chair the Orizzonti jury at the 68th Venice International Film Festival, according to the organizing committee of the film festival.
    The Orizzonti section is one of the two official competition sections at the festival. It aims to "present works that reflect the continual redefinition* of filmmaking within the whole range of contemporary visual expression and bring new tendencies to world cinema," according to the festival's Web site.
    As a frequent visitor to the Venice film festival, Jia won the top Golden Lion award in 2006 for the film "Still Life."
    Iranian director Amir Naderi's "Cut" will officially open the Orizzonti section this year.
    The 68th Venice film festival will run from August 31 to September 10.
    (SD-Agencies)