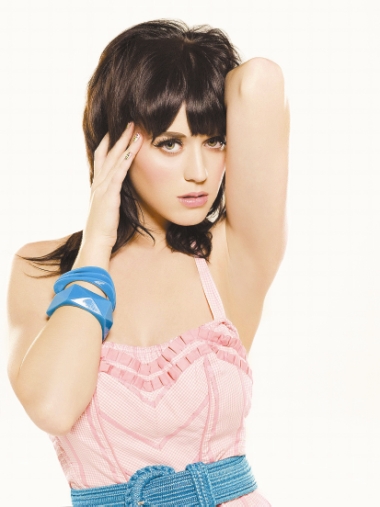 美国超人气偶像凯蒂·佩里畅谈减压秘方
    Katy Perry believes keeping "good people around" helps her deal with the pressures of being one of the world's biggest pop stars. She is now on a global concert tour.
    As the music world mourns the death of British singer Amy Winehouse, Perry told Reuters she is not tempted by the hedonistic lifestyle that has helped fuel the demise of talented performers before her.
    Perry, whose hits include "Teenage Dream" and "Firework," said she is able to stay away from the wild, party life with the help of honest, supportive people around her, such as her British actor/comedian husband Russell Brand, himself a recovering drug addict who is now clean and sober.
    The 26-year-old California native, who is one year younger than Winehouse, tweeted on Saturday when Winehouse was found dead in her London apartment, "RIP Amy Winehouse. May she finally find peace."
    Perry said she is focused on keeping her feet on the ground as her career has ballooned from singer to chart-topping star and now a role voicing a Smurfette in the animated movie, "The Smurfs."
    The singer transformed herself from what music critics thought might be a wonder with the single "I Kissed a Girl" in 2008 to currently one of the world's biggest pop stars. Her album last year "Teenage Dream" garnered both chart hits, popular music videos and critical acclaim.
    In her current "California Dreams Tour 2011," which began in February and runs until December, Perry plays up her carefully cultivated bubblegum pop image.
    Perry recently earned a leading nine nominations for the 2011 MTV Video Music Awards. "Firework" was nominated for both video of the year and best female video. (SD-Agencies)