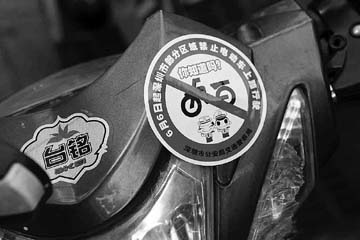 Shenzhen traffic police will forbid electric bikes from entering major roads except in Guangming, Pingshan and Dapeng new zones between April and June.
The draft rule, on which public opinion is being solicited, once again caused controversy because there are some 200,000 electric bikes in the city which are used for commuting, delivery and postal services.
According to the draft, businesses offering delivery services must register their electric bikes at police stations to ensure that the vehicles meet national standards so they can receive permits.
Residents can voice their opinions and give suggestions by contacting Shenzhen Traffic Police Bureau. Residents can write to No. 1066 Lianhua Branch Road, Futian District, e-mail ddzxcgl@stc.gov.cn or call 8316-2998 before March 15.