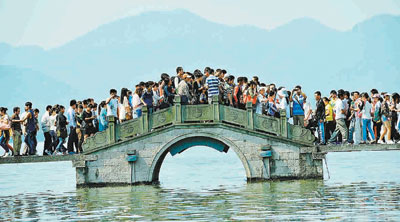 THE eight-day holiday for the Mid-autumn Festival and National Day ended Sunday and many complained about traffic jams and overcrowding.
    A record 80.87 million people traveled by road each day on average during the holiday.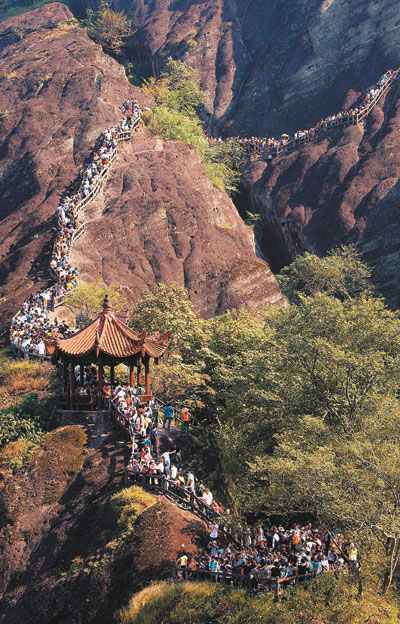 Roads are clogged as millions of people traverse the country and tourists crowd the scenic spots all over China during the holiday.
    This year has been particularly bad for traveling and sightseeing for two reasons. More people chose to travel because the Mid-autumn Festival coincided with the National Day holiday and so stretched to eight days.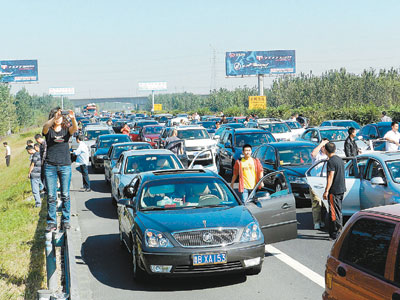 And this year travel was cheaper, because the government waived highway tolls for the first time ever during a holiday period.
    The Ministry of Transport said about 85 million people used the expressway network Sept. 30, the first day of the holiday, 13.3 percent more than the same period in 2011.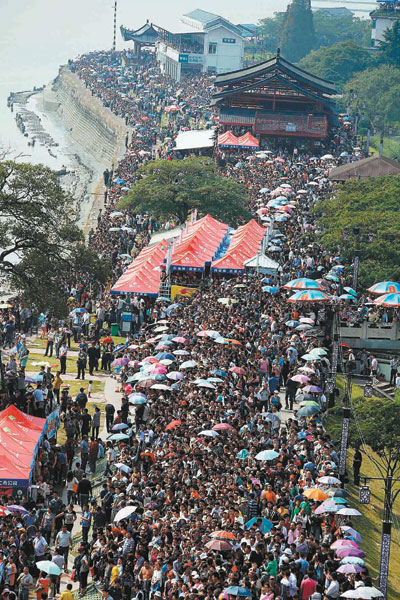 Stretches of parked cars dotted roadways and motorists stood outside their cars. Trails of cars extended as much as 10 km to a toll gate, according to CCTV.
    While stuck in gridlock Sunday, some people got creative by walking their dogs, doing push-ups and playing impromptu games of roadside tennis, according to photos compiled by Tea Leaf Nation, a blog that focuses on China.
    (SD-Agencies)