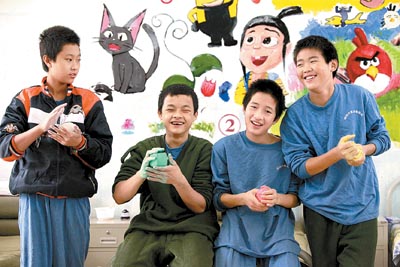 Anne Zhang
    zhangy49@gmail.com
    CHEN JUN, a 47-year-old homeless man from Hanzhong, Shaanxi Province, is able to shelter at the Shenzhen Relief Management Station as the city enters winter.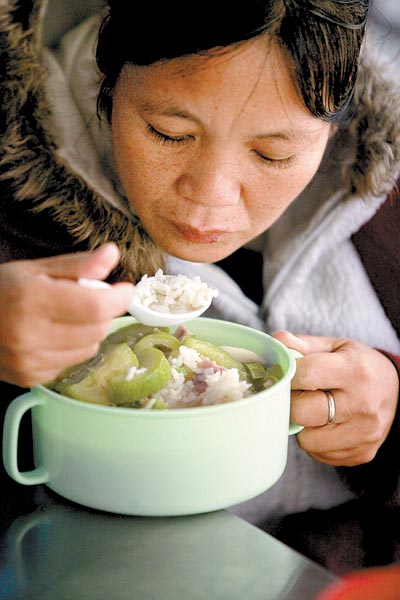 Chen, who arrived in Shenzhen in 1994, claims that he has had rheumatic arthritis on the right part of his body since an accident he had as a teenager. He experiences severe pain on his right knee when it is exposed to rain. For this reason, he has never been able to find a job in Shenzhen and has had to scavenge from garbage heaps since he arrived.
    Chen said he can sleep anywhere when the weather is warm, but the winter is a very hard time for him. And if his rheumatic arthritis gets too severe, he will not have the strength to scavenge. He was found, looking weak and emaciated, by an urban management officer earlier this week, and taken to the relief station where he's been offered free food and a warm place to live.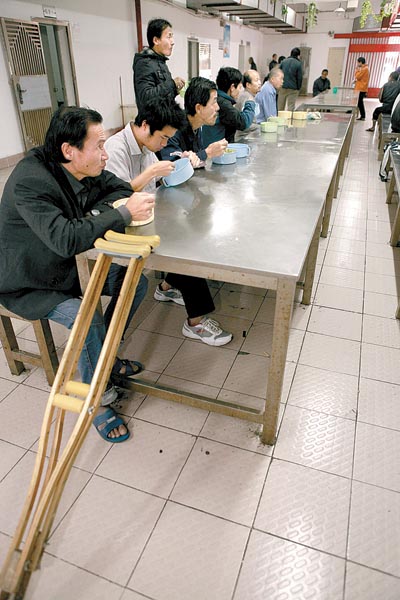 But Chen said he will leave the station and continue living the way he did before after the weather gets better. "I can't live in this shelter for good, although it's a nice place," he said. "Others may have a greater need for these resources."
    Chen is one of more than 5,000 people the city's relief station has sheltered this year. Among them are unemployed migrant workers, homeless children and the mentally ill.
    Zhang Wenwei, chief of the station's section two, said the station also provides basic medical treatment and psychological counseling. "We also try our best to help people find their families, buy them tickets and send them back home," he said.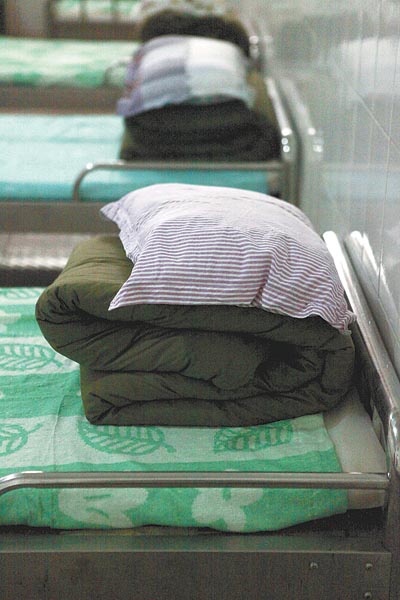 The mentally ill who don't know who their own families are will be placed in social welfare centers across the Pearl River Delta, Zhang said.
    The city's civil affairs bureau launches an emergency project every time the temperature drops to below 10 degrees Celsius. The project will see anyone who doesn't have a warm place to sleep given temporary shelter at the relief station.
    If you see a homeless person in Shenzhen who needs help, you can call 110 or 12319.