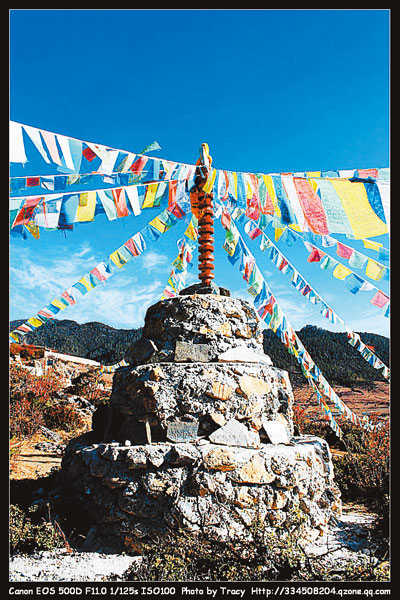 CYCLING is now a popular activity among many young Shenzheners. In the past weeks, Shenzhen Daily has introduced eight routes with stunning views and exciting experiences. Here are the last two recommended routes.
    Round Shangri-La
    The greater Shangri-La area is known for its beautiful scenes and rich ethnic cultures.
    Shangri-La, formerly known as Zhongdian, is a small town in Yunnan Province dotted with hills, flowers and alpine lakes. The region offers numerous opportunities for cycling, botanical exploration as well as the discovery of Tibetan culture.
    There are a lot of must-go scenic places neighboring Shangri-La. Among them are world-famous Hailuo Valley, Kangdi City, Xinduqiao, Daocheng, Lugu Lake, Hutiao Gorge and Lijiang Ancient Town. All of these places are located in either Sichuan or Yunnan provinces.
    Besides the stunning views, riders can also experience different ethnic traditions and customs in the ancient villages along the journey.
    A recommended route is to start the trip from Chengdu, capital of Sichuan Province, and travel through Dujiangyan City, Xiaojin County, Danba County, Xinduqiao Township, Litang County, Daocheng County, Xiangcheng County, Shangri-La County, Lijiang City, Luguhu Township, Yanyuan County, Xichang City and Ya'an City. The whole journey is around 1,500 kilometers.
    There are many mountain tracks along the route and some sections may have poor road condition. The best time for the ride is from September to October as it is less rainy. It is easy to find support and supplies along the road, but riders should bring their own high-energy foods like chocolate and peanuts when entering alpine counties such as Litang, Daocheng and Xiangcheng.
    It takes around 20 to 30 days to complete the journey and costs around 1,500 to 6,000 yuan (US$212-968).
    Transport: Fly to Chengdu from Shenzhen airport.
    Chengdu to Lhasa
    Riding from Chengdu to Lhasa is the most popular and classic cycling route in China with stunning natural views, rich culture and exciting challenges.
    There are 14 mountains along the route. Among them, two have an average altitude of more than 5,000 meters and 10 have an altitude of more than 4,000 meters. Accidents such as mudslides and landslides happen often.
    The most popular route is to ride from Chengdu to Lhasa via Ya'an City, Kangdi City, Xinduqiao Township, Litang County, Mangkang County, Zuogong County, Ranwu County and Nyingchi Prefecture. The whole journey is around 2,166 kilometers.
    The best time to travel this route is from May to June or September to October. The road condition is very poor, and physical training is needed before setting off. This route is not recommended for new cyclists.
    It takes around 30 days to complete the journey and costs around 4,000 to 8,000 yuan.
    Transport: Fly to Chengdu from Shenzhen airport.(Wang Yuanyuan)