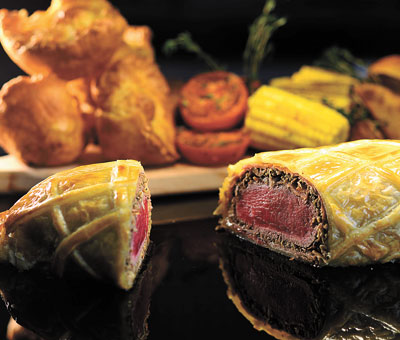 THE stylish restaurant Three on Canton at Gateway Hotel Marco Polo is now offering guests traditional Hong Kong cuisine until the end of October.
    This gourmet journey starts with snacks such as tea-flavored eggs, smelly tofu, fried dumplings and pineapple bread. After the snacks, guests are served wanzhaichi, a vegetable and mushroom soup, lettuce fish soup and beef Wellington. Guests can also find garlic and chili pepper fried Alaskan crab and ginger fried lobster claws.
    The desserts are another highlight of the meal. Various rice cakes, egg cakes and puddings that feature local favors are available.
    Prices: HK$568 per head, Sunday to Thursday; HK$628 per head, Friday to Saturday(Tan Yifan)