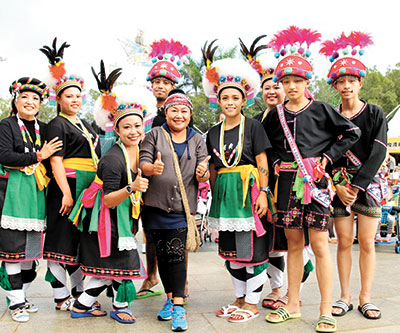 "CAN I take a photo of you?" "Please tell me your story!" These words are magical. And such "magic tricks" are what freelance photographer Liu Zhenjin uses on the streets of Shenzhen every weekend. From knowing nothing about the stranger in front of him to having deep conversations, it only takes him 10 minutes.
Starting in July 2014, Liu began to wander the streets of Shenzhen with his camera. So far, he has interviewed and collected portraits of more than 2,000 Shenzheners of different nationalities, ages and professions. A photo plus a short story, such a format is simple yet heart-tugging recording of the vicissitudes of life of many ordinary Shenzheners.
These stories were first posted on Liu's twitter-like Weibo "@人在深圳," which has more than 170,000 followers now. However, his project, Humans of Shenzhen, is not only spread online. A book of the same name has also been published. After the first book "Humans of Shenzhen" was published by Shenzhen Press Group Publishing House last year, Liu, together with his brother Liu Zhenquan, continued to take photos on the streets. Recently, the second book, "Humans of Shenzhen II," was officially released.
The inspiration
Liu Zhenjin's interest in ordinary people stems from his experiences traveling. Fond of traveling, Liu always makes an effort to enjoy the local customs and practices along the way. But when he comes back and looks at his photos, he finds that the views are surely beautiful, but there's nothing special to them. On the contrary, the pictures that he took about people fascinate him and he can't help looking back at them again and again. "After all, people are the most beautiful and interesting things," Liu said.
In early 2014, Liu came across Humans of New York (HONY), which was a project started by U.S. amateur photographer Brandon Stanton in 2011. Stanton took pictures of different people on the streets of New York, and shared them on social media along with small quotes and stories. Over the years, Stanton has accumulated over 10 million followers on Facebook, with each picture garnering likes varying from over 10,000 to more than 100,000.
What Stanton did happens to coincide with Liu's interests. For Liu, HONY is a successful example. He knows that there are people who are curious about ordinary people just like he is. So after perusing everything related to HONY on the Internet, Liu decided to embark on his own project. "This is both a we-media and a humanistic project. I want to make it a platform for ordinary people to give their voices," Liu said. "To know Shenzhen, one must start from getting to know Shenzheners."
Open the hearts of strangers
The Shenzheners in Liu's photos are not only faces, but people with stories. The most difficult part of the process is how to open the hearts of strangers. "What's the biggest mistake you've ever made?" "What's the best decision you've ever made?" "What's your greatest wish?" Questions like these appear commonplace, yet they help Liu get closer to people. The most magical question is "What's the most special experience you've ever had?" Liu noted that every time he poses this question, a wonderful story is often on the way.
At Chegongmiao, a trendy girl smiles at the camera. She turns out to have been a soldier for six years and came to Shenzhen after she retired from active duty. At Gaoxinyuan Metro station, an office worker that was in a hurry told Liu that she was the guide leading the athletes from the Republic of Togo in the opening ceremony of the Beijing Olympic Games in 2008. "I came to Shenzhen because of love," a man carrying his baggage told Liu at Shenzhen North Railway Station. Many have come to Shenzhen because of love, yet many have left with a broken heart. And more are stuck in the mire of life.
These are the most ordinary Shenzheners who live around us. They have their hard times and hidden words that remain unspoken to family and friends for fear of worry, disappointment and misunderstandings. Therefore, when Liu asks people with absolute sincerity to tell him their stories, he earns their trust. "Listening is a kind of desire, a kind of power. This is the reason why Humans of Shenzhen exists," Liu said.
The project is only Liu's side project as a volunteer activity. His real job is as a manager of a company. Over the past three years, except for the time before and after the birth of his child, Liu would go out and collect portraits every weekend. After taking so many pictures, chatting with people and listening to their stories, Liu gradually got to know the people of Shenzhen, about what they did, what they were thinking, and even what they had in common.
For instance, roughly one in every 100 workers who have come to Shenzhen to make a living was once a left-behind child. And the commonality among them is the lack of love. Liu never meant to take pictures of left-behind children on purpose, but over three years of random interviews, he has portraits of a dozen of once left-behind children.
Not only Shenzhen
Throughout the process, the biggest discovery for Liu was that one should never judge a person based on the appearances as everyone is so different from what you imagine. He hopes more people can join projects like this. In fact, at the time when Liu was doing his project, other projects like Humans of Beijing, Humans of Shanghai, and Humans of North American were launched on the Internet successively.
"This kind of project is pretty cool, but it's not that glamorous," Liu said. Many have failed to swallow their pride, and most have failed for not being sincere enough. According to Liu, one should have empathy to listen and feel, and then extract the story. He is not only a recorder, but is also observing and pondering over the city and even the times. And his project reflects not only the city itself, but also humanity.
Liu's project is still ongoing and has garnered great popularity. On July 1, he finally got his first sponsorship after three years of perseverance. (Zhang Yu)