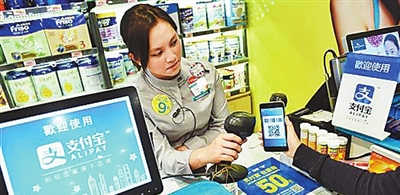 THE Ministry of Industry and Information Technology, the country's information technology regulator, on Friday urged the country's top technology firms to streamline their customer data collection processes amid a string of online privacy rows.
The ministry has summoned search engine Baidu Inc., fintech giant Ant Financial Services Group, and Beijing Bytedance Technology Co. Ltd., operator of the popular news aggregator Jinri Toutiao, over failure to fully disclose how they collect and use the customer data generated from their mobile applications.
The regulator's move comes close on the heels of the Cyberspace Administration of China reprimanding Ant Financial earlier over a default setting on its Alipay wallet, which granted its commercial partners access to users' credit records. Ant had the settings adjusted soon afterward.
Citing relevant laws and regulations on cybersecurity and privacy protection, the ministry confirmed that the companies were not explicit about their scope and purpose of data collection.
The rules stipulate that companies should not collect personal information beyond service purposes, or sell or share the information illegally. It also urged online companies to clarify their service agreements to ensure users' rights to know and choose how their data are being gathered and analyzed.
"If they are found to be in violation, the companies will be severely punished and exposed to the community," said the ministry, which asked its technical department to continue monitoring such acts.
In the statement, the three companies said they would improve their products, conduct reviews of their privacy protection policies and tighten internal controls.
Ant Financial said the firm has set up a special task force to oversee the protection of user information and urged its partner merchants on the Alipay platform to abide by the relevant rules and regulations.
The events underscored how personal data has become the new currency in an ongoing race among China's tech giants, who are already pioneers in monetizing the granular mobile and online information, said Zhang Cheng, a management professor at Fudan University.
(SD-Agencies)