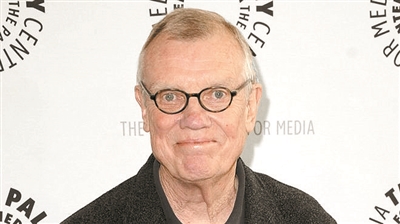 HUGH WILSON, director of the first "Police Academy" film and the creator of U.S. sitcom "WKRP in Cincinnati," has died aged 74.
Born in Miami in 1943, his other films include "The First Wives Club," "Guarding Tess" and "Blast From the Past."
Wilson started out as a comedy writer on Bob Newhart and Tony Randall's 1970s TV shows, originally commissioned to "punch up" "Police Academy"'s script.
Wilson agreed on the condition he could also direct the film.
Filmed in Toronto, the 1984 original followed the fortunes of a mismatched group of misfits training to become police officers. It went on to spawn six sequels and a TV series.
"WKRP in Cincinnati," Wilson's first success, depicted life at a struggling radio station unsettled by the arrival of a new programming director.
The original show ran from 1978 to 1982 and was nominated for 10 Primetime Emmys. Initial ratings were low, but it later became a huge hit in syndication.
Wilson's last directorial credit was 2004 baseball film "Mickey," but he continued to teach screenwriting at the University of Virginia.
According to family friends, he died over the weekend at his home in Albemarle County, Virginia, due to an illness.
(SD-Agencies)