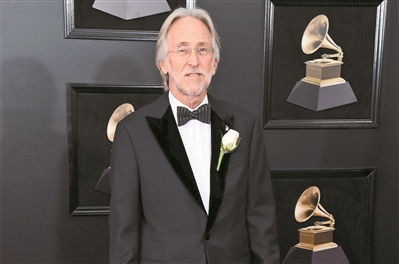 RECORDING Academy president/CEO Neil Portnow set off an uproar Sunday night when he said female artists and executives need to "step up" after being asked about the low number of women Grammy winners in 2018.
In a statement to Variety, Portnow said, "Sunday night, I was asked a question about the lack of female artist representation in certain categories of this year's Grammy Awards," it reads. "Regrettably, I used two words, 'step up,' that, when taken out of context, do not convey my beliefs and the point I was trying to make.
He added, "Our industry must recognize that women who dream of careers in music face barriers that men have never faced. We must actively work to eliminate these barriers and encourage women to live their dreams and express their passion and creativity through music. We must welcome, mentor, and empower them. Our community will be richer for it.
"I regret that I wasn't as articulate as I should have been in conveying this thought. I remain committed to doing everything I can to make our music community a better, safer, and more representative place for everyone."
On Sunday following the Grammys, Portnow was asked why only one woman, Alessia Cara, won a solo award during the telecast. Rihanna, meanwhile, shared the award for Best Rap/Sung Performance, and accepted with Kendrick Lamar for "Loyalty." She was featured on the song.
Part of the reason for the gender imbalance among the winners was the gender imbalance among the nominees: The only female nominee in the Album of the Year category was Lorde. No woman was nominated for Record of the Year. Bruno Mars dominated in the major categories.
Portnow's original comment follows below. He had been asked by a Variety reporter how female artists and executives can push forward after this year's poor showing at the Grammys.
"It has to begin with… women who have the creativity in their hearts and souls, who want to be musicians, who want to be engineers, producers, and want to be part of the industry on the executive level… [They need] to step up because I think they would be welcome," he said. "I don't have personal experience of those kinds of brick walls that you face but I think it's upon us — us as an industry — to make the welcome mat very obvious, breeding opportunities for all people who want to be creative and paying it forward and creating that next generation of artists."
His comment promoted angry social media posts from Pink, Charli XCX, Sheryl Crow, and many others.
(SD-Agencies)