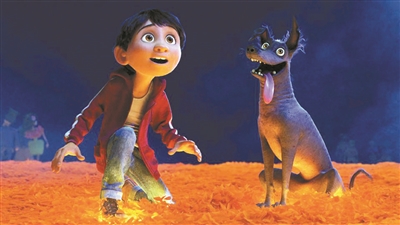 DISNEY/Pixar's Dia de los Muertes-themed Oscar frontrunner "Coco" topped the 45th Annie Awards, winning 11 trophies including best animated feature, directing and writing.
Accepting the awards, helmer Lee Unkrich emphasized "building bridges not walls," while producer Darla Anderson urged inclusion and diversity.
GKIDS' "The Breadwinner" won the trophy for best independent animated feature. The team, including director Nora Twomey, exec producer Angelina Jolie, producer Anthony Leo and lead voice actress Saara Chaurdy came on stage to accept the award. The audience applauded as Leo noted that Twomey is the first solo woman director to win the category.
"Coco" and "The Breadwinner," the story of an Afghan girl growing up until the Taliban rule, are both nominated for the Oscar for best animated feature, alongside Dreamworks Animation's "The Boss Baby," Fox/Blue Sky's "Ferdinand" and indie "Loving Vincent." In four of the past six years, the winner in the best animated feature Annie category went on to win the animated feature Oscar (in 2015, the Annie category was split in two with the addition of the best animated independent feature category).
Also Saturday at UCLA's Royce Hall, Oscar-nominated animated short "Dear Basketball" won the Annie for animated short; Oscar-nominated animated short "Revolting Rhymes" grabbed an Annie for animated special production; and Weta's work on VFX Oscar nominee "War for the Planet of the Apes" collected the Annie for best character animation in a live action production.
The TV category winners represented multiple productions, led by "Disney Mickey Mouse" and "Samurai Jack," which grabbed three trophies apiece.
Winsor McCay Awards for career contributions were presented to James Baxter, Stephen Hillenburg and Canadian animation duo Wendy Tilby & Amanda Forbis.
SpongeBob Squarepants creator Hillenburg, who was diagnosed with ALS last year, was seated and received a standing ovation. Tom Kenny, who is the voice actor for SpongeBob, made the stage presentation and accepted the award.
(SD-Agencies)