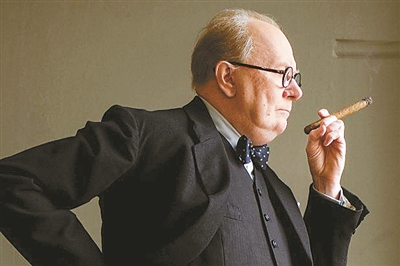 THE makeup artists who transformed Gary Oldman into Winston Churchill for "Darkest Hour" won the top honor from the Makeup Artists and Hair Stylists Guild at Saturday night's MUAHS Guild Awards.
Kazuhiro Tsuji, David Malinowski and Lucy Sibbick won in the Feature Length Motion Picture — Best Special Makeup Effects category, the MUAHS category that most — closely corresponds to the Oscars' Best Makeup and Hairstyling category.
"Darkest Hour" also won in the period makeup category. In the other feature-film categories, the winners were "Pitch Perfect 3" (contemporary makeup), "Guardians of the Galaxy Vol. 2" (contemporary hair), and "I, Tonya" (period and/or character hair).
"Dancing With the Stars" won the TV awards for contemporary makeup and hair, while "Game of Thrones" won for period/character makeup for for special makeup effects and "The Crown" won for period hair.
TV movie and miniseries awards were split between "Big Little Lies" in the contemporary categories and "Feud: Bette and Joan" in the period categories.
"American Horror Story: Cult" won three awards, one for special makeup effects and the others for its promotional campaign. The MUAHS also gave awards for theatrical productions, children and teen programming and daytime television, and in each case the same production swept both hair and makeup categories: "Mamma Mia" for theatrical, "Henry Danger" for children's and "The Bold and the Beautiful" for daytime.
In addition to his film winning two awards, "Darkest Hour" star Gary Oldman received the honorary Distinguished Artisan Award.
Makeup artist Greg Cannom and hairstylist Mary Guerrero received MUAHS Lifetime Achievement Awards.
(SD-Agencies)