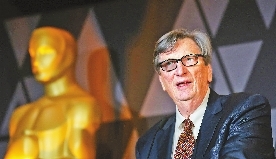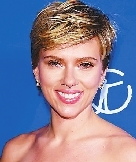 Academy president cleared of harassment complaint
A complaint of sexual harassment that had been brought against John Bailey, president of the Academy of Motion Picture Arts and Sciences, has been dismissed, and he will continue to serve as the organization's president.
Johansson joins 'Jojo Rabbit'
Actress Scarlett Johansson is climbing aboard director Taika Waititi's "Thor: Ragnarok" follow-up, a movie set in Nazi-era Germany.
'Avengers: Infinity War' sets China release date
Disney Marvel's upcoming mega-tentpole "Avengers: Infinity War" has secured its release date in China.
The film, directed by Joe and Anthony Russo and featuring most of the Marvel pantheon, will unfurl in China on May 11, two weeks after its North American debut on April 27.
Kitamura to join 'Folklore'
Japanese actor Kazuki Kitamura is set to star in HBO Asia's forthcoming original horror anthology "Folklore."
Producer Bochco dies at 74
Steven Bochco, a producer whose boundary-pushing series like "Hill Street Blues" and "NYPD Blue" helped define the modern TV drama, died on Sunday after a battle with leukemia. He was 74. (SD-Agencies)