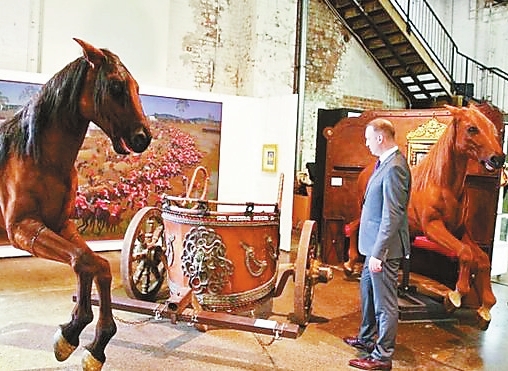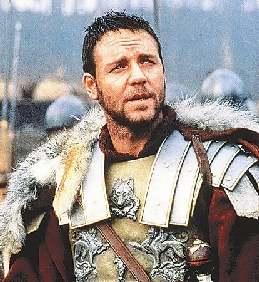 HOLLYWOOD actor Russell Crowe's unusual "divorce auction" of personal items and movie memorabilia, including "Gladiator" props and a leather jockstrap he wore in "Cinderella Man," exceeded expectations and raked in millions of dollars for the Australian star.
Crowe sold off 227 items Saturday at Sotheby's Australia in Sydney at an auction titled "The Art of Divorce." Although his divorce from Danielle Spencer was last year, Saturday would have been the couple's 15th wedding anniversary. It was also his 54th birthday.
The sale brought in A$3.7 million (US$2.8 million) that went to the Australian Children's Music Foundation, which provides free, long-term music programs and instruments to disadvantaged and indigenous children across Australia.
"Not a bad hourly rate for a five-hour shift," Crowe tweeted after the auction.
Sotheby's Australia chief executive officer Gary Singer said the auction was "incredibly successful," with the most popular items from Crow's Oscar-winning film "Gladiator."
Among the items that were fiercely contested was a fully functioning replica Roman chariot from "Gladiator," which was estimated to fetch up to A$10,000 but went for A$65,000.
The breastplate he wore for his death scene in the film sold for A$125,000 while a wooden training sword went for A$20,000 and a metal one for A$70,000.
The brown leather boxer's jockstrap from "Cinderella Man" was expected to attract A$500-A$600 but sold for A$7,000.
Crowe made a surprise appearance at the auction ahead of bidding for a 1890 violin created by Italian craftsman Leandro Bisiach Snr, which sold for A$135,000.
"It's been a lot of fun putting it together for you," he told bidders, adding that the violin, which he used during filming of the 2003 movie "Master and Commander," was "very dear to my heart."
Some of Crowe's collection of artwork also went under the hammer with "The Suitor" by Australian painter Charles Blackman going for A$360,000, along with jewelry he had given to his ex-wife actress Danielle Spencer and sports memorabilia.
He had earlier said the sale was all about moving on — a "watershed moment."
(SD-Agencies)