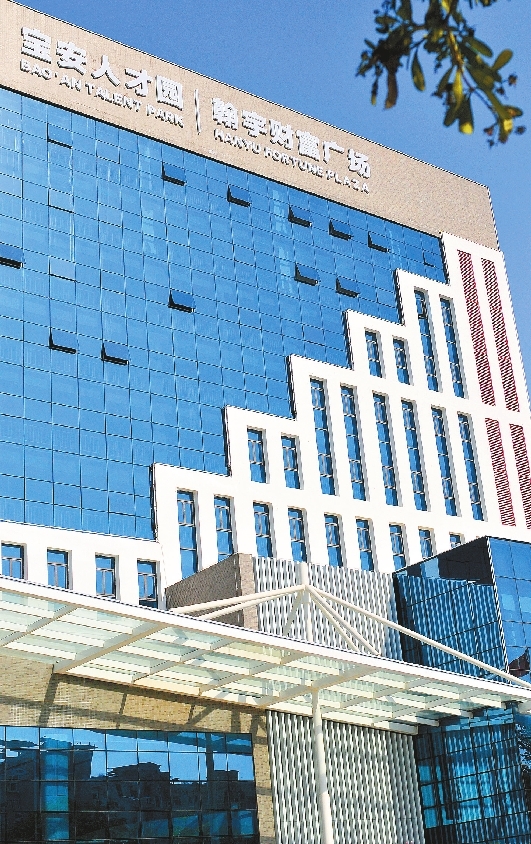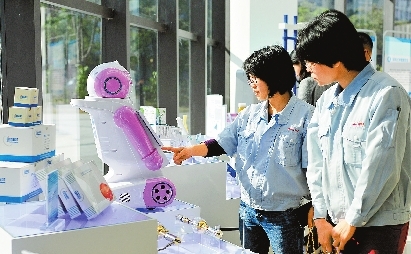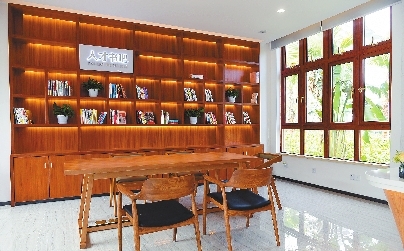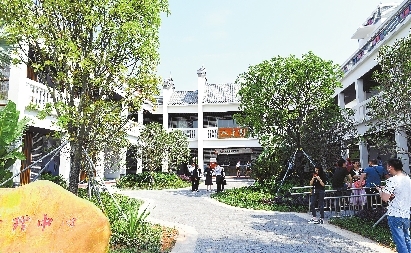 WITH a floor area of 14,000 square meters, Bao'an Talent Park opened Dec. 22, 2017 near Qiaotou Station on Metro Line 11.
Companies and organizations inside the park include Shenzhen International Talent Exchange Center, LinkedIn, China International Intellectech (Shenzhen) Co. Ltd., Zhaopin.com, Rofine, yl1001.com and SJVE.
Other institutes, such as Renmin University of China's School of Labor and Human Resources, Shenzhen University's College of Management, and Bao'an Sino-Germany (Europe) Industrial Development and Cooperation Alliance, are also in talks to set up an office inside the park.
Bao'an Talent Park is located in a strategic location within the Guangdong-Hong Kong-Macao Greater Bay Area, featuring high-tech manufacturing, an open economic structure, highly effective resource allocation and an advanced international communications network.
The park will provide comprehensive human resources services and solutions for enterprises according to industrial demands, support industrial transformation and upgrades, and incubate newly-emerging industries.
The park will function as a platform for connecting enterprises, universities and associations with human resource service organizations, offering recruiting, headhunting, training, consulting and assessment services.
Customized services for graduates, returned overseas students and foreign talents will be provided and high-end human resources development forums and lectures will be held regularly.
With "employment matters" as the guiding concept, the park will carry out employment and entrepreneurship support policies issued by the State, the province, the city and the district. Free job fairs involving schools, universities and enterprises will be organized regularly, and the park will also introduce job opportunities for migrant workers in alignment with the Central Government's targeted measures to alleviate poverty.
To support Bao'an's real-economy development, the park will also function as a training base for graduates and workers, organizing vocational skill competitions, setting up talent assessment systems and cultivating new skills for emerging industries.
Two smart systems using big data to offer targeted services for talents have been developed. With the online-to-offline mode, the park will connect different platforms of human resources.
This week, a subvenue of the park opened at the intersection of Jinwan Boulevard and Xihaidi, near the Dachan Bay Harbor and Xiwan Mangrove Park. Human resources services, consulting and skill training are on offer for job seekers.
Both the Bao'an Talent Park and its Xiwan subvenue are near Shenzhen Bao'an International Airport and in the future, a new science museum and an international convention and exhibition center will also be built in the area.
More than 3,000 expats are now working in Bao'an, including 14 academicians, nine experts under the "1,000 Talents Program," 95 high-level overseas talents under the "Peacock Program" and six provincial and municipal "Peacock Program" teams.
(Cao Zhen)