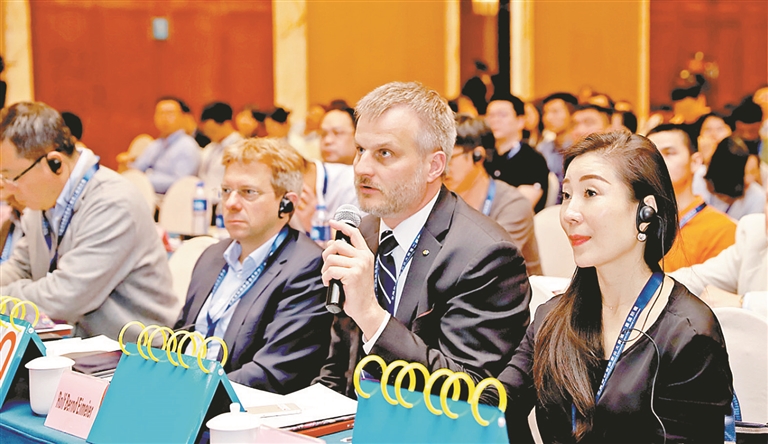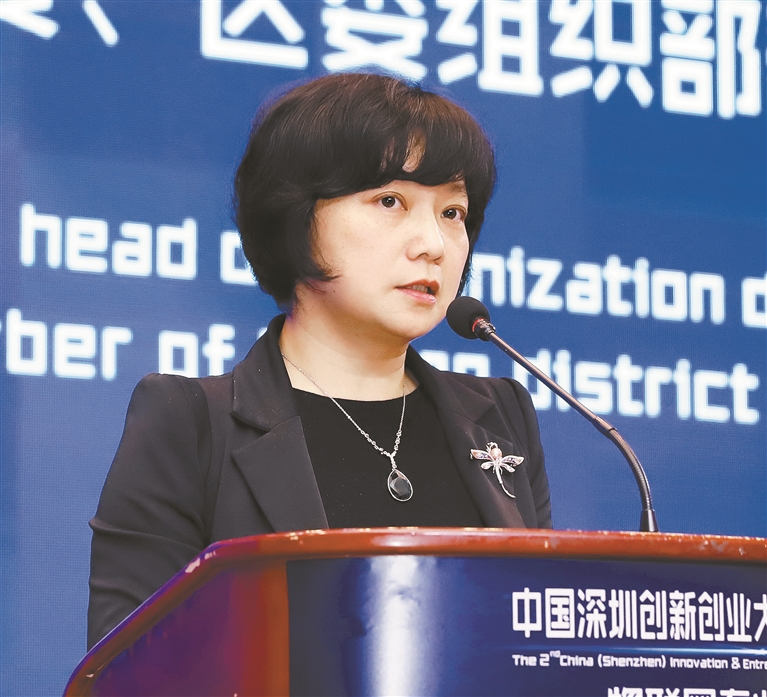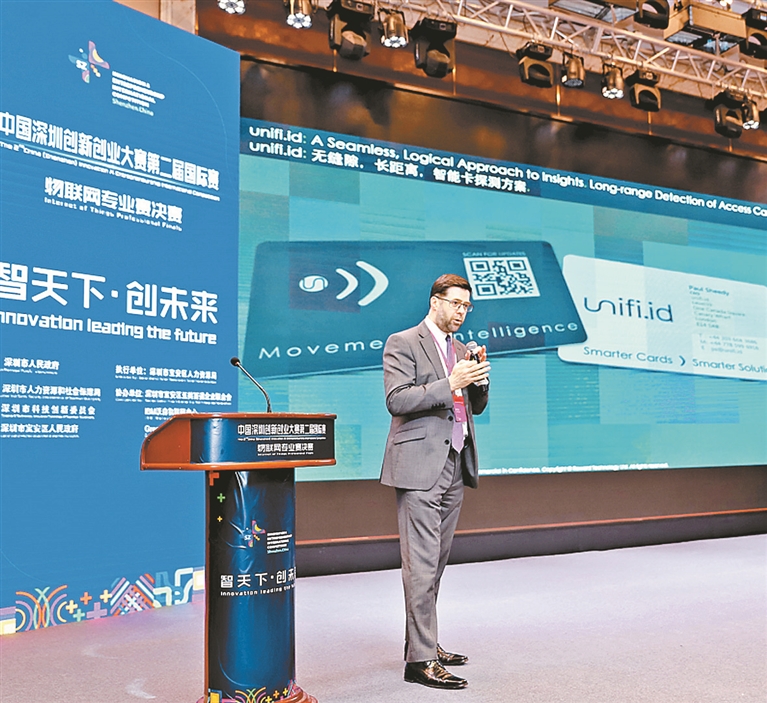 Zhang Yu
JeniZhang13@163.com
STANDING out from 229 international projects in the field of Internet of Things (IoT), 13 innovative projects from the United States, the United Kingdom, Germany, Canada and Sweden had their final showdown in Bao'an District on Monday.
The competition was one of the three professional contests of the Second China (Shenzhen) Innovation & Entrepreneurship International Competition, and was also the first time that Bao'an had hosted such an event as an organizer.
The final contest was watched by representatives from the district government, the Taohuayuan industrial park in Bao'an, enterprises and investment institutions.
Before the competition, a keynote speech was delivered by Wu Jing, head of the organization department of the CPC Bao'an District Committee. In her speech, Wu emphasized the industrial advantages of Bao'an as a key manufacturing hub in Shenzhen and in Guangdong Province.
"We began to attach importance to the development of the IoT industry very early on, and have done a lot of work to provide guiding policies and a good service environment," said Wu.
In 2017, among the top 300 industrial enterprises in Bao'an, 25 percent of them were related to IoT, according to Wu.
After a cut-throat competition, EchoRing, a new wireless technology that was designed specifically for Industry 4.0 and IoT real-time communications, took home the first prize and a cash prize of 150,000 yuan (US$23,789).
"EchoRing is a pure software product that turns standard wireless chips into ultra-reliable and low-latency systems," said Mathias Bohge, the team leader of the German project.
"I'm absolutely thrilled to win. It's a great competition and it's fun. I think we have very good products and projects," said Bohge. Earlier this year, his team built a prototype that is being sold as an evaluation kit. Now they are planning to put their technology into machines.
Automated Movement Intelligence, a project from the United Kingdom, won the second prize. According to Paul Sheedy, CEO of the company, by embedding sensors in the access card or ID card of employees, their technology is able to identify the right person at the right time in the right place.
For instance, the solution can work in emergencies, such as fires, in high-rise buildings. By providing a 3-D real-time map of the evacuation of every single person in the building, the technology enables the building manager to see how the people are being evacuated.
Willpowerenergy, a project from Germany, was one of the three third-prize winners. According to their speaker at the presentation, Nardine Dietze, their project is aimed at enabling homeowners to produce their own fuel directly from carbon dioxide in their home.