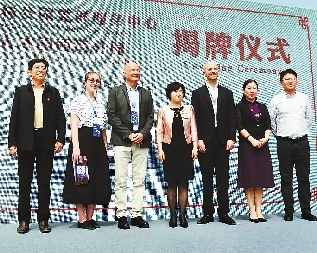 A TALENT park opened in Xiwan Park in Xixiang Subdistrict, Bao'an District on Wednesday afternoon, marking the opening of the first subdistrict-level talent park in Bao'an.
Team members of some of the winning projects at the Second China (Shenzhen) Innovation & Entrepreneurship International Competition conducted road shows at the park Wednesday. After introducing their projects, the team members from Canada, Sweden and Germany talked with representatives of the enterprises that showed interest in their projects at a matchmaking event.
As a district strong in industries, Bao'an will continue to promote talent projects including the "Phoenix Project" and "Much-needed 1,000 Talent Project," so as to become a magnet for talents from home and abroad, district officials said.
As a branch of Bao'an Talent Park, the Xiwan park aims to build itself into a brand and help more talents settle in Bao'an and make significant achievements in their respective fields.(SD News)