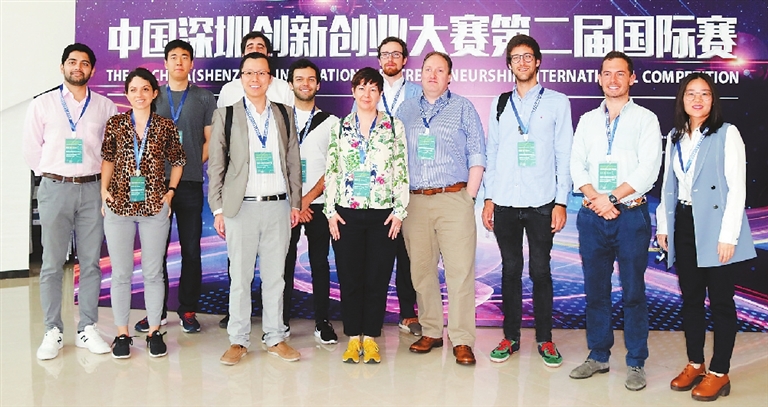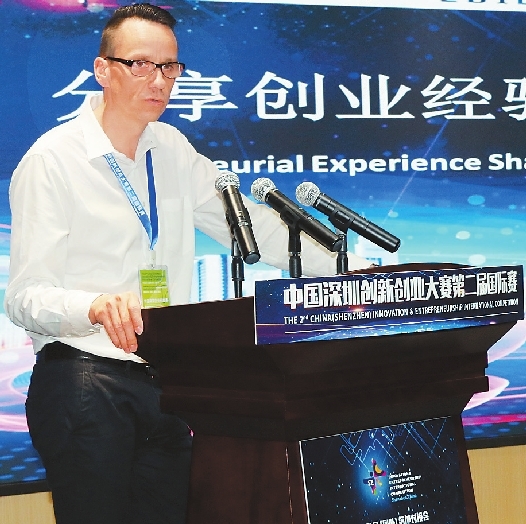 SIX international innovative projects are expected to settle in Bao'an District and have signed cooperative agreements with industrial parks in the district.
The finals of three innovation competitions, including a professional IoT (Internet of Things) competition and two industry competitions for the advanced manufacturing industry and the Internet industry, were held in Bao'an on Monday and Tuesday.
On Wednesday, a matchmaking event was hosted for the winning projects, 23 of the top 100 Bao'an enterprises, seven high-tech parks and 10 venture capital institutions.
This year marks the first time that Bao'an has hosted the China (Shenzhen) Innovation & Entrepreneurship International Competition. A total of 490 innovative projects from around the world were selected in the overseas preliminaries, and 47 entries made it into the three finals in Bao'an District.
At Wednesday's matchmaking event, representatives of the outstanding projects from the three regional competitions in Germany, Sweden and Canada presented road shows.
All Controller is a Canadian project featuring an advanced USB gamepad. According to the team leader, the controller can be used for any game on any system. Through its patented system, the controller allows users to select any USB driver they want to load, and can automatically install the driver.
Insight Perspective Technologies Gmbh is a software product that uses formalized human knowledge and machine data to predict the best process adjustment. The German project links people and machines in an intelligently novel way, in order to optimize the production process and greatly reduce remanufacturing in the manufacturing process.
Bioprocess Control is a project by a Swedish team. According to Professor Liu Jing, the head of the project, it provides a series of intelligent analytical instruments for university scientific research institutes and industrial enterprises in the field of global environmental biotechnology.
To help the projects settle in Bao'an, the organizers also invited representatives from two of Bao'an's high-tech parks to give presentations at the event.
Wang Liping, director of Bao'an's human resources bureau, said she hopes the event will provide a platform for exchanges and cooperation between international innovative talents and enterprises.(Zhang Yu)