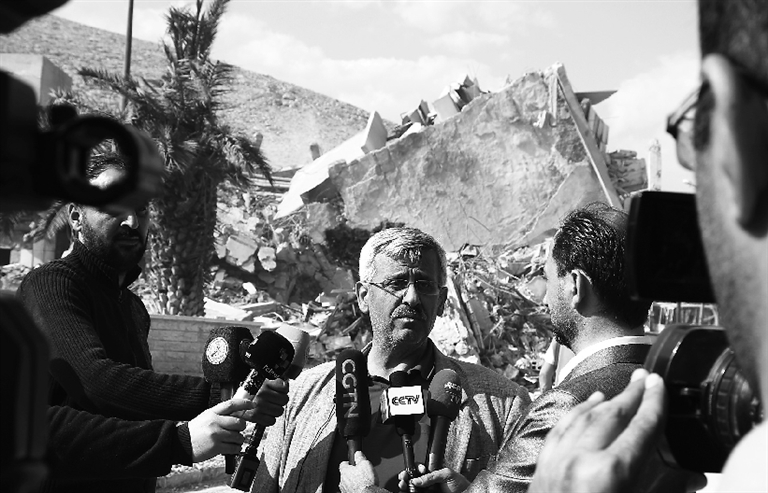 THE U.S.-led allied attacks on alleged chemical weapons facilities in Syria sparked an emergency U.N. Security Council meeting Saturday and a failed vote on a resolution condemning the raids.
The rare Saturday session was convened at Russian request only about 14 hours after the U.S., British and French bombardment began.
The allies attacked Syria following reports of alleged chemical weapons use in Douma near the capital city of Damascus on April 7, despite the arrival of a Fact-Finding Mission in Damascus on Saturday.
On the meeting, U.N. Secretary-General Antonio Guterres expressed his concern and called for adherence to the U.N. Charter and international law on the issue.
"It is my duty to remind member states that there is an obligation, particularly when dealing with matters of peace and security, to act consistently with the Charter of the United Nations and with international law in general," he said. "The U.N. Charter is very clear on these issues."
He urged all member states to show restraint in these dangerous circumstances and to avoid any acts that could escalate matters and worsen the suffering of the Syrian people.
The draft resolution to condemn the military strikes failed to gain the necessary nine votes, without a veto by any of the five permanent members including Britain, China, France, Russia, and the United States.
Three of the 15 council members — Russia, Bolivia and China — voted in favor. Four countries — Equatorial Guinea, Ethiopia, Kazakhstan, Peru — abstained. The remaining eight members voted against it.
The draft resolution contained only five paragraphs condemning "the aggression against the Syrian Arab Republic by the U.S. and its allies in violation of international law and the U.N. Charter."
It further demanded that the United States and its allies immediately end the military action against Syria and refrain from any further use of force in the future.
"Today is a sad day for the world, for the United Nations, and for its Charter, which was blatantly violated," said Ambassador Vassily Nebenzia of Russia after the vote, reiterating Moscow's demand that there be no further military action against Syria.
Bashar Ja'afari, the Damascus envoy, said the only purpose of the three-hour Security Council session was "to condemn the trilateral aggression — the American, French and British aggression — against my country and call for the immediate cessation of this military aggression."
Earlier in his speech before the council, he said that a research center was damaged, and three persons were wounded near Homs.(Xinhua)