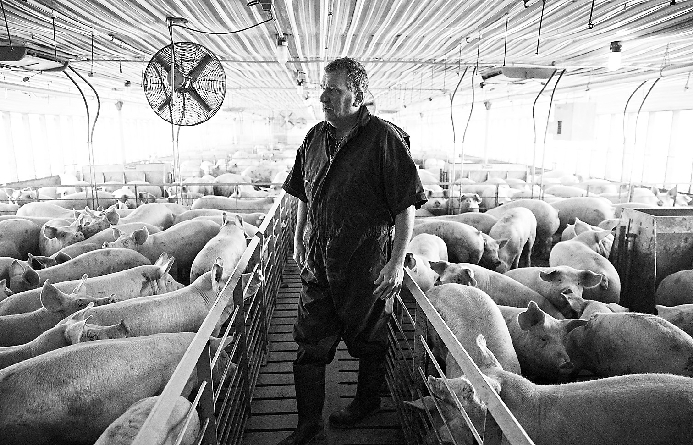 U.S. pork exporters will soon be free to ship meat to Argentina for the first time in 26 years after the two countries thrashed out an agreement to overturn an Argentinian import ban.
The deal is a sliver of good news for U.S. farmers facing trade tariffs and disruption to exports to the biggest global agricultural buyer, China.
China, the top global pork consumer and soybean importer, last week imposed a 25-percent tariff on imports of U.S. pork and threatened a tariff on soybeans, sending prices for both commodities lower.
U.S. farmers need expanded export markets to shift big supplies of meat and grain that they may no longer be able to ship to China.
Argentina could grow to a US$10 million-per-year market for U.S. pork, according to the U.S. Department of Agriculture (USDA) and U.S. Trade Representative's office, which announced the agreement Friday.
"Once the people of Argentina get a taste of American pork products after all this time, we are sure they'll want more of it," USDA Secretary Sonny Perdue said, adding that the deal showed the Trump administration's commitment to trade by launching markets for agricultural products.
The move follows an August meeting between Argentine President Mauricio Macri and U.S. Vice President Mike Pence in Buenos Aires. Argentina in 1992 blocked imports of U.S. pork, citing concerns over a parasite common in hogs raised outdoors. Most U.S. hogs now are raised indoors.(SD-Agencies)