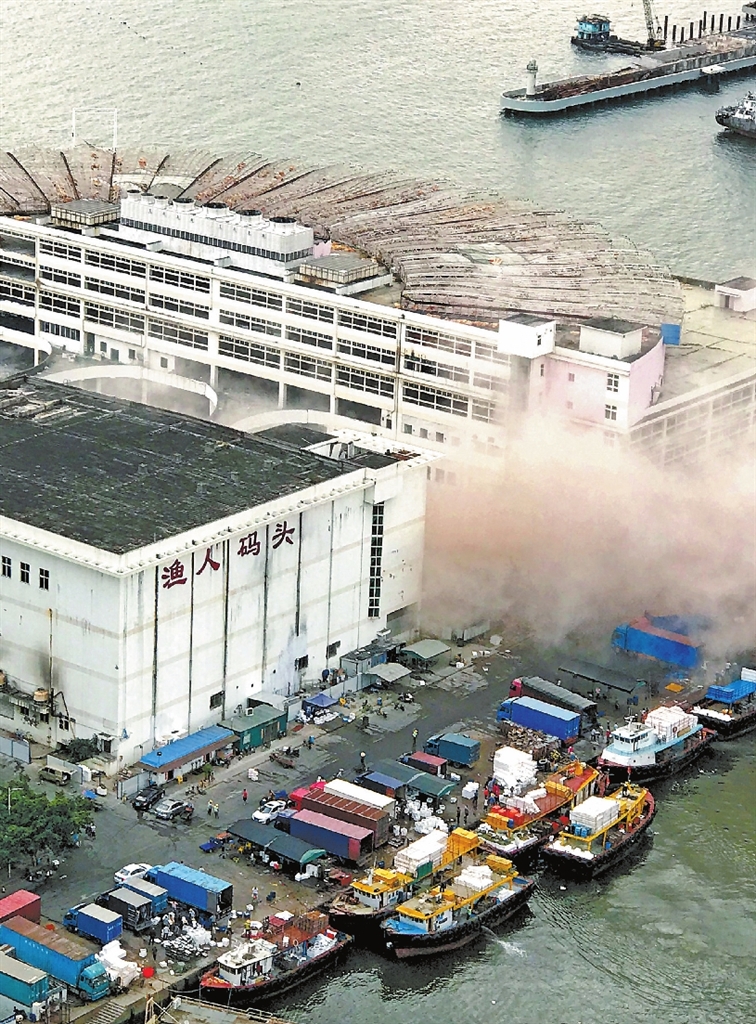 WITH a loud bang breaking the tranquility of early Saturday morning, renovation of Fisherman's Wharf in Shekou in western Shenzhen officially kicked off.
The harbor, filled with Shenzhen residents' memories of the city's early days, is being demolished to pave the way for an urban renewal project, the Shenzhen Evening News reported yesterday.
The city's urban and land planning commission's Nanshan bureau released a draft for the renovation project of the west bank of Shekou Subdistrict two years ago. According to the plan, an 1,800-square-meter aquarium will be built at the current site of Fisherman's Wharf.
The aquarium is only a part of the renovation project, which covers Fisherman's Wharf and nearby buildings. The project will also see apartment buildings, office buildings and a hotel to be built.
In January, the district's urban renovation bureau said that the Overseas Chinese Town Holding Group would collaborate with Xinxi Investment Co. to carry out the renovation project on the subdistrict's west end.
According to a person in charge of the project, surnamed Yu, they have received a notice to demolish the seafood trading market and the ice factory at this stage. The demolition will take around three months, said Yu.
A man, surnamed Lin, who has been working as an accountant at a fishery company near the wharf for almost 15 years, said, "We heard rumors about the wharf being demolished 10 years ago and the day has finally come."
Lin said a lot of fishing boats had returned to the wharf in the past two days because the following days would be cloudy and rainy. The fishermen race against time to deliver fresh fish to various markets.
Apart from the fishermen, some residents also came to the wharf to take final photos to remember the harbor.
A Shenzhen resident surnamed Li came to the wharf from Luohu District with three of his old friends. Li said he came to Shenzhen in 1983 and has deep feelings for the harbor.
"I came here today to record the last images of the wharf because there will be no such wharf here in the future," said Li, who often would come to Shekou to take photos in the past.
At the east end of the wharf, an owner of a fisheries shop identified as Chen said they had not yet received any notice to tell them to move. However, more people are coming to buy fish at her store than before because of the demolition news.
The area being demolished on the west end of Shekou Subdistrict covers a building area of 176,790 square meters, extending to the third phase of the Coastal Rose Garden.
(Zhang Qian)