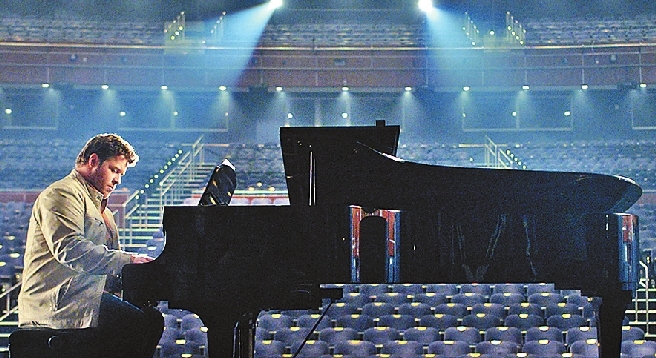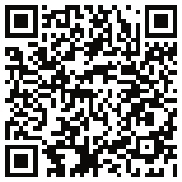 《我只能想像》
"I Can Only Imagine," recorded by the band MercyMe, is the biggest-selling Christian pop single of all time.
The film revolves around the band's lead singer Bart Millard (J. Michael Finley), who in the film's opening scene tells fellow Christian performer Amy Grant (Nicole DuPort) that he wrote the song that changed his life in only 10 minutes.
The story then flashes back to Bart's unhappy childhood when he was growing up with his abusive* father Arthur (Dennis Quaid) and a mother who left both of them when he was an adolescent*. Even as a child, Bart loved music, but his father would have none of it. "Dreams don't pay the bills," Arthur tells his son.
Bart aspires* to a football career so as to please his dad, but an injury sidelines* him for ever. Later, when a teacher accidentally hears him singing, she immediately casts him in the lead role of Curley in the school production of "Oklahoma!" "You have a gift, Bart," she tells him and seconds later he's enthralling* a packed auditorium with his rendition of "Oh, What a Beautiful Morning."
After graduating high school, Bart leaves his childhood sweetheart Shannon (Madeline Carroll) behind and goes out on the road with his band named for his cute grandmother's (Cloris Leachman, still going strong at 91) favorite expression. Along the way, they pick up a manager (Trace Adkins) who takes them to Nashville, but without much success. The manager tells Bart that he needs to use his emotional pain for inspiration, so Bart heads home to find closure* with his father.
Upon returning home, Bart finds his father a changed man. It seems that Arthur has found God, after receiving a terminal cancer* diagnosis.
Bart and his father quickly form an intense bond. Bart's grief inspires him to write the titular song, which Grant chooses to be her next single. But just as she's about to perform it live for the first time, she summons Bart from the audience and tells him to sing it instead. Bart performs the song, the audience admires him, Shannon comes back to him, and Grant is so moved that she gives the song back to Bart so he can record it with his band. (SD-Agencies)