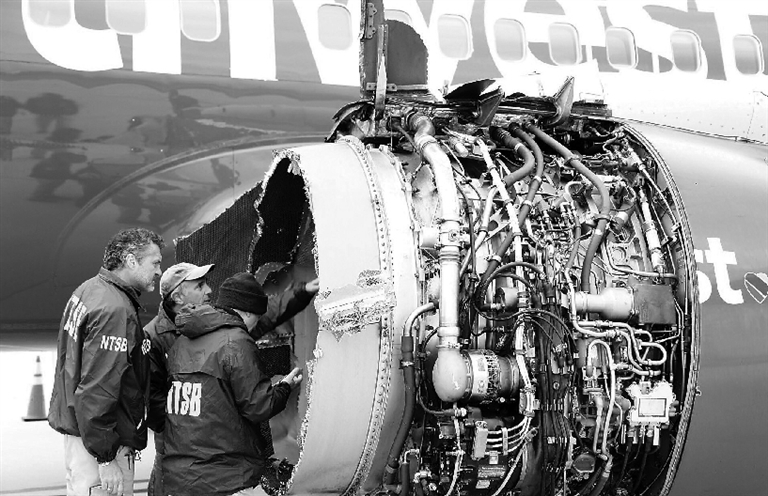 AN engine on a Southwest Airlines flight with 149 people aboard exploded and broke apart in mid-air Tuesday, killing one passenger and nearly sucking another out of a shattered window, according to airline and federal authorities and witness and media accounts.
The plane, a Boeing 737-700 that was bound for Dallas from New York, made an emergency landing in Philadelphia.
The death of 43-year-old Jennifer Riordan on Flight 1380 was the first in a U.S. commercial aviation accident since 2009, according to National Transportation Safety Board (NTSB) statistics.
NTSB Chairman Robert Sumwalt told an evening news conference at the Philadelphia airport that a preliminary investigation found an engine fan blade missing, having apparently broken off, and that there was metal fatigue at the point where it normally attached.
Sumwalt said part of the engine's covering, called a cowling, was found in Bernville, Pennsylvania, about 100 kilometers from the Philadelphia airport.
"It is very unusual so we are taking this event extremely seriously," Sumwalt said.
The engine on the plane's left side threw off shrapnel when it blew apart, shattering a window and causing rapid cabin depressurization that nearly pulled a female passenger through the hole, according to local news media reports. (SD-Agencies)