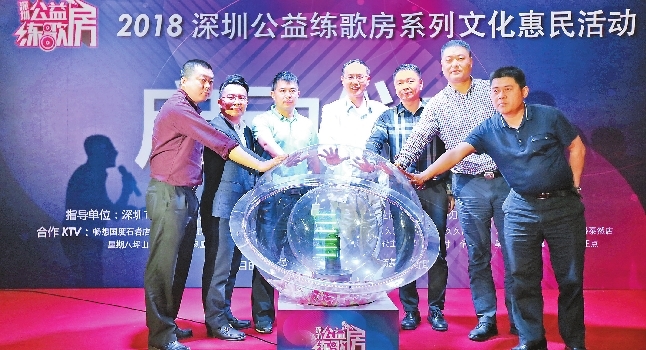 TWENTY KTVs formally started accepting public reservations March 30 through a program launched to provide low-priced KTV services to citizens. The program is expected to last until Dec. 31.
Fu Zihu, secretary-general of Shenzhen Cultural Market Industry Association, said that there are a variety of aspects to the program. The cooperative KTVs will provide 2,200 rooms each month where citizens can enjoy the service for six hours for 10 yuan.
Lectures will also be given by professional singing teachers to offer citizens face-to-face guidance. Dream Recording Studio is open to help music fans fulfill their recording dreams. All of the detailed information about the program has been released on the "娱乐在手" WeChat account.
The program, aimed at enriching the spiritual lives of citizens, was initiated by the Publicity Department of the Futian District Committee of the CPC. It has been held for three consecutive years, and over 200,000 citizens in Futian take part in the series of activities each year.
A staff member from the Policy and Regulations Division of the Municipal Culture, Sports and Tourism Administration said at the launch ceremony that Shenzhen has been dedicated to establishing its public cultural service system, and that the public KTV program has enriched the city's public cultural menu.(A Ding)