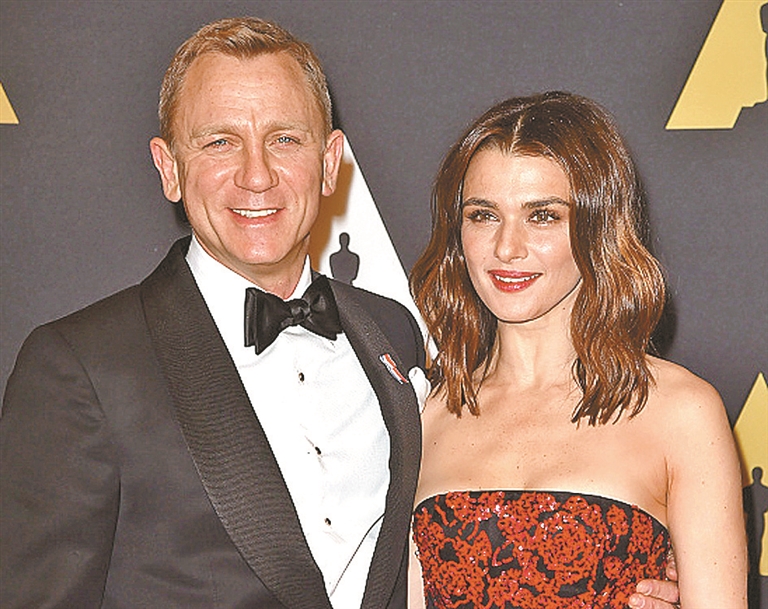 Baby
RACHEL WEISZ has announced that she is expecting a baby with her husband Daniel Craig.
The 48-year-old actress has an 11-year-old son, while "Bond" star Craig, 50, has a 25-year-old daughter.
The star of "The Mummy" said, "I'll be showing soon. Daniel and I are so happy." Weisz, seen most recently in "The Mercy," and Craig have been together for eight years and married in New York in 2011.
Overdose
MUSIC legend Prince died after taking what he thought was Vicodin but was actually a counterfeit painkiller that was laced with fentanyl, a Minnesota prosecutor said Thursday in announcing that he would not be filing criminal charges in Prince's death.
"In all likelihood, Prince had no idea he was taking a counterfeit pill that could kill him," Carver County Attorney Mark Metz said at a news conference in Chaska. "Others around Prince also likely did not know that the pills were counterfeit containing fentanyl."
It's unknown how Prince obtained the counterfeit Vicodin laced with fentanyl or who was involved in procuring those pills.
Award
CULT filmmaker and scriptwriter Mariano Llinas' epic 14-hour-long film "La Flor" ("The Flower") topped the 20th edition of the Buenos Aires International Independent Film Festival, which began April 11 and ended yesterday. The film also won the best actress award for its four leads Pilar Gamboa, Valeria Correa, Elisa Carricajo and Laura Paredes.
A record-breaking, 840-minute film — the longest fiction feature in Argentine history — "La Flor" consists of six different episodes, all starring the same four actresses. Shot independently throughout a nine-year period across three continents, and split into three parts for theatrical exhibition purposes, the six episodes feature an array of different stories and genres, including an international espionage thriller, a horror B-movie, a musical love story and a remake of Jean Renoir's 1936 silent classic "A Day in the Country."
(SD-Agencies)