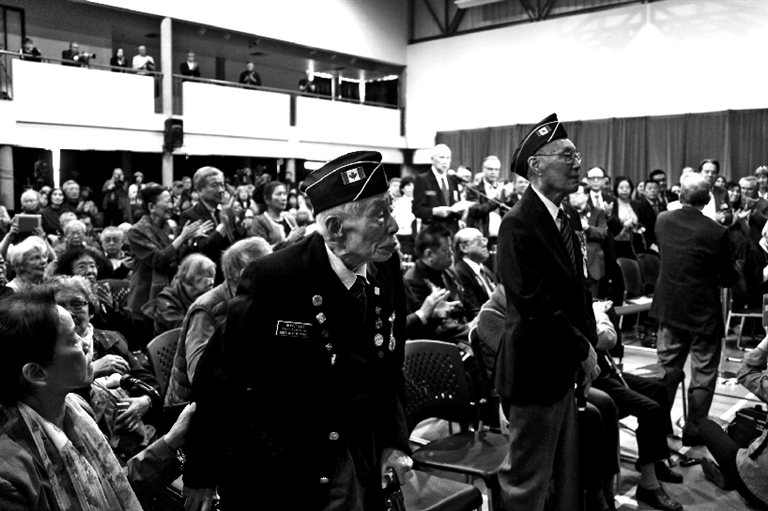 VANCOUVER city council in Canada delivered a formal apology to the Chinese community for historical discrimination Sunday.
Mayor Gregor Robertson, who read the apology in English, said it was an important day to come together, recognize wrongdoings and build a better future.
The apology publicly acknowledged past legislation, regulations and policies of previous city councils that discriminated against residents of Chinese descent.
Former city councils barred residents of Chinese descent from voting until 1948, and from civic employment until 1952.
They also advocated for discriminatory policies like the federal head tax, and made various attempts at segregating public spaces like swimming pools and cemeteries.
The City of New Westminster became the first British Columbia municipality to formally apologize to Chinese-Canadians for past discrimination in 2010.
In 2015, Chinese-Canadians received an apology from then-premier Christy Clark on behalf of British Columbia for more than 100 racist laws, regulations and policies of past British Columbia governments.
In 2006, the federal government offered an apology for the head tax imposed on Chinese immigrants.
"To make an apology today I think it is very significant," said Jenny Kwan, a member of the Canadian parliament. She said it shows that the city acknowledges that what it did was wrong and it will lay the foundation for mutual respect and equality.
"We must remember this history not only to see how far we have come, but also to say that we must never repeat this kind of discrimination; this kind of racist attitude towards any community as we move forward," she told Xinhua.
Vancouver city councillor Raymond Louie reflected on racism his own ancestors experienced after relocating to Vancouver decades ago.(SD-Xinhua)