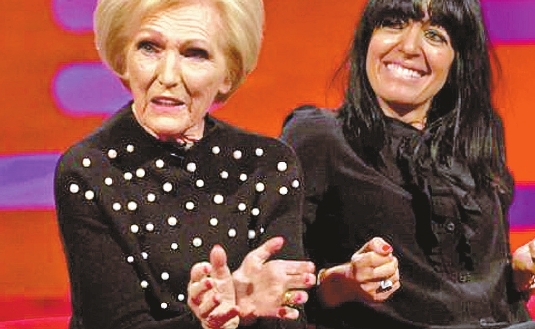 MARY BERRY says she was once arrested at an airport after baking ingredients were mistaken for drugs.
The former "The Great British Bake Off" judge had packed flour and sugar in plastic pouches to take with her on a flight.
Speaking on "The Graham Norton Show," she said the incident took place 25 years ago as she was traveling to the U.S. to take part in cookery demonstrations.
"When I arrived at the airport the sniffer dogs made a bee-line for me," she recalled on the BBC One show Friday.
Berry described the experience as "alarming."
"Suddenly I was surrounded by uniformed people and my assistant and I were put in separate cells," she added.
"When I was asked if I was going to make money from the stuff, I said, 'I do and my fee has already been agreed'."
She explained she had "thought there might be problems" so weighed the ingredients in advance and put them in the "little plastic bags" — not expecting they might be mistaken for illicit substances.
Berry was appearing on the show with Claudia Winkleman to talk about their new BBC series, "Britain's Best Home Cook."
Winkleman joked that the airport incident revealed Berry's "darker side."
(SD-Agencies)