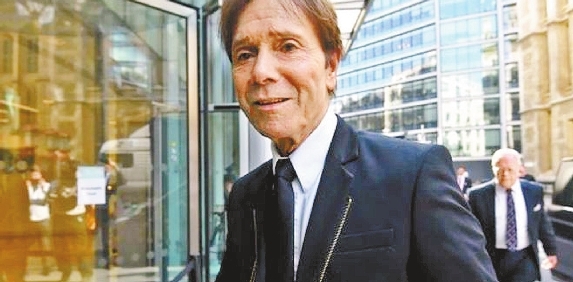 BBC对侵犯克里夫·理查德隐私案提出辩护
The BBC might have faced criticism had it not reported that Cliff Richard was being investigated by police, a senior editor has told the High Court.
Gary Smith said the singer's fame meant the BBC could have been accused of not reporting a matter of public interest.
He said inquiries into Jimmy Tarbuck, Max Clifford and Rolf Harris had been reported without any legal complaint.
Richard is suing the BBC for naming him and broadcasting helicopter footage of police searching his flat in 2014.
The footage was broadcast on the day as part of a report on South Yorkshire Police's sexual assault inquiry into the singer.
He was not arrested or charged.
Smith, who was the BBC's U.K. news editor at the time, said, "Richard would have been the biggest household name to be under investigation.
"I say this in the sense that he was and is a high profile public figure whose public status went beyond his success as an entertainer.
"He was known for his charitable* work and was 'part of the establishment' in many ways."
Smith said he did not feel that using a helicopter to film police searching Richard's home was "disproportionate*" and the decision to use it was "made along usual reporting lines."
He said he accepted that its use was an "intrusion" into Richard's privacy, but added that a balance had to be stuck with public interest.
"I'm saying there was a strong public interest in having pictures of what was happening inside the gated complex," he told the judge.
Smith, who is now the BBC's head of news and current affairs in Scotland, said without the helicopter, they would have had to rely on what they were told by South Yorkshire Police.
(SD-Agencies)