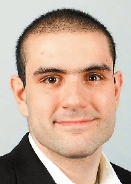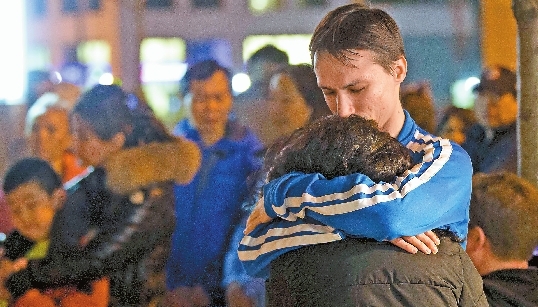 THE number of people who have died of injuries has increased to 10 after a van plowed into pedestrians in Toronto's northern suburb Monday, Canadian police said.
There were still 15 wounded people who had been rushed to different hospitals across the city, Toronto Police Chief Mark Saunders said.
Saunders said a suspect identified as Alek Minassian, a 25-year-old from the Toronto suburb, has been detained.
As victims of the attack were left strewn across the street Minassian was locked in a tense police stand-off, during which video footage showed him telling officers he had a gun and shouting: "Shoot me in the head."
In the video Minassian shouts that he has a gun and then says: "Kill me." The officer declines and demands Minassian "get down" before he is arrested.
Witnesses described a van driver mounting a kerb and swerving to deliberately hit pedestrians, leaving a pushchair "split in half" and hitting people sitting on a bench. The suspect was later named by police as Minassian, a 25-year-old student.
He was due in court at 10 a.m. Eastern Time yesterday, but on Monday police revealed he was not known to intelligence agencies and that the incident was not threat to national security.
Addressing a news conference in the evening, Saunders said the suspect had not been armed and that there was nothing so far to suggest terrorism as a motive.
"It's very clear from a general perspective that the actions looked deliberate," he said, describing how the van had driven on the wrong side of the road and mounted the pavement.
The incident took place about 29 km from the city center, where foreign ministers from the G7 countries were meeting to discuss world issues.
After the tragedy, Prime Minister Justin Trudeau said: "We're just learning about the situation in Toronto. Our hearts go out to anyone affected."  (SD-Xinhua)