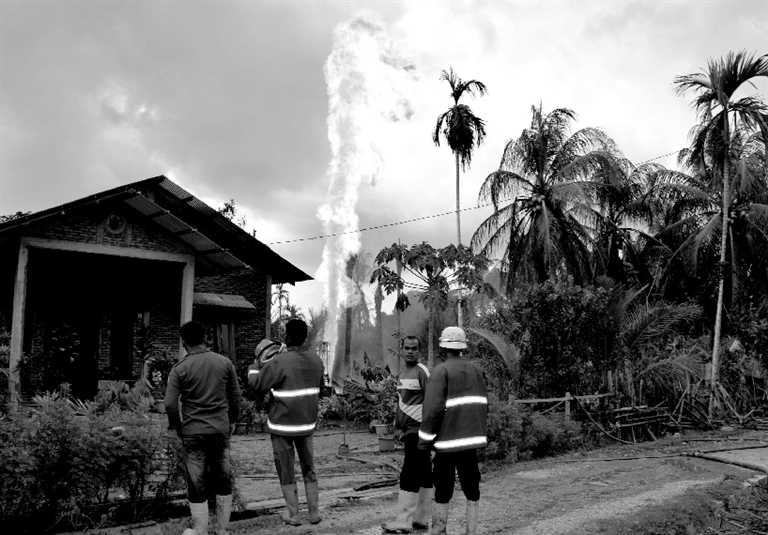 FIREFIGHTERS in Indonesia struggled yesterday to contain a blaze at an oil well in the northwestern province of Aceh that killed at least 18 people and injured 40, authorities said.
Flames towered over houses and trees as firefighters hosed down the area. The fire broke out early yesterday, after a 250-meter-deep well overflowed and residents gathered to collect the oil, the agency said.
Dozens of people were taken to hospital in the provincial capital, Banda Aceh, several hours away, the agency said, adding that state oil firm Pertamina was providing equipment to help fight the fire.
At least eight fire trucks had been deployed to douse the blaze.
The head of police in the area said the oil well might have been drilled illegally and the fire might have started when someone was smoking a cigarette.
"We suspect this is a well drilled by the community ... and we suspect there was someone smoking in the area at the time," said police official Wahyu Kuncoro.
Such illegal drilling is common in Aceh, where Pertamina operates an oil field. (SD-Agencies)