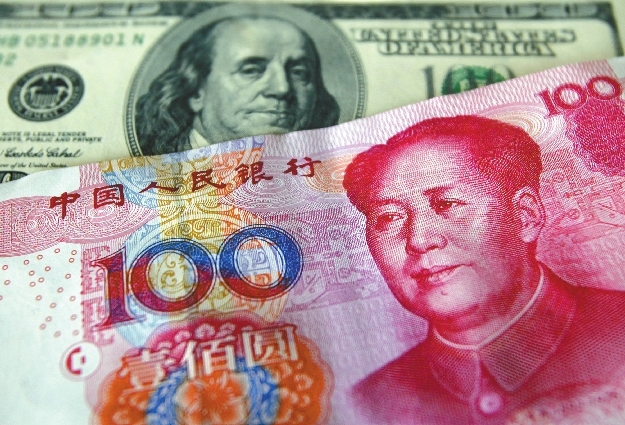 THE foreign exchange regulator more than doubled quotas for outbound investment in Shanghai and Shenzhen, allowing fund companies to invest a total of US$10 billion in assets overseas.
The State Administration of Foreign Exchange (SAFE) boosted the Qualified Domestic Limited Partnership (QDLP) and Qualified Domestic Investment Enterprise (QDIE) trial programs in the two cities to US$5 billion each, the regulator said late Tuesday.
The SAFE raised the quota from US$2 billion for the QDLP program in Shanghai and US$2.5 billion for QDIE in Shenzhen, according to a note from United Overseas Bank Ltd.
"In recent months, Chinese authorities have stepped up efforts to grow the two-way flow of both inbound and outbound investments in their on-going effort to further liberalize China's financial markets and open up China's capital account," United Overseas Bank said.
China unveiled a series of steps earlier this month aimed at opening its financial system and more fully integrating into global capital markets.
The SAFE is also set to allow bigger investments overseas under the Qualified Domestic Institutional Investors (QDII) program, which was halted for three years.
The moves come after pressure on the yuan — and for potentially destabilizing capital outflows — diminished. The onshore yuan had its biggest gain in nine years in 2017 against the U.S. dollar. Foreign holdings of onshore Chinese bonds rose to a record this year, more evidence of the yuan's appeal.
"This opens the door for some meaningful capital outflow, which should partly balance portfolio inflows into the mainland bond market," said Samsara Wang, an emerging markets strategist at Credit Agricole CIB. "The news is modestly yuan negative as the amounts are greater than expected and the timing is faster."
BNP Paribas SA's asset management arm is among those approved for the QDLP program. Several institutions, including JPMorgan Asset Management, were reported to have been granted QDLP quotas last month. (SD-Agencies)