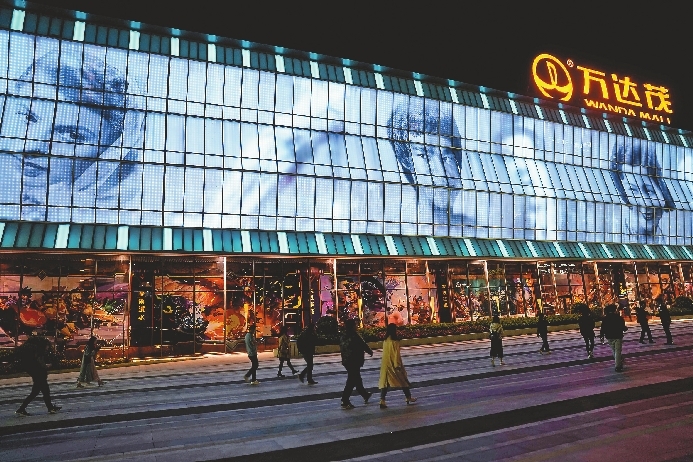 A MASSIVE "movie metropolis" billed as China's answer to Hollywood opened Saturday, aiming to boost the domestic film industry and attract foreign producers.
A total of 50 billion yuan (US$7.9 billion) has been invested in building the studio complex in the eastern port city of Qingdao, according to the project's initiator, Chinese conglomerate Dalian Wanda, which is owned by one of China's richest men Wang Jianlin.
But the opening lacked the high-wattage star power that turned out for the project's inauguration in 2013, when Hollywood A-listers Leonardo DiCaprio, John Travolta and Nicole Kidman showed up for a lavish event.
The waning celebrity interest comes as Wanda has been forced to carry out a fire sale of its real estate holdings following an overseas spending spree over the last several years.
The size of 500 football fields, the 376-hectare "Oriental Movie Metropolis" features 30 studios with "the highest international standards," according to Wanda.
It has already hosted some high-profile productions, including "The Great Wall" starring Matt Damon, and "Pacific Rim: Uprising."
The company plans to build 10 more studios.
The vast complex includes a school, a hospital, luxury hotels and a yacht club inspired by one in Monaco.
The mini-city also features a giant shopping mall with restaurants, an ice skating rink, an amusement park and the biggest movie theater in Asia.
"This is the largest investment the global film and television industry has ever seen," the company said.
In a bid to ease its debt problems, Wanda last year sold dozens of hotels and other projects to Sunac and real estate firm R&F Properties for around US$10 billion.(SD-Agencies)