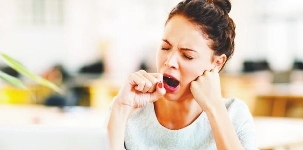 OVER the years, the full moon has been blamed for everything from spikes in crime to causing madness to baby booms. But could it also be the reason some of you have found it hard to nod off this week?
Scientists from Basel University in Switzerland found evidence of a "lunar influence" when they carried out a study on volunteers sleeping in laboratory conditions.
Their results showed that during a full moon their 33 volunteers (who were unaware of the purpose of the study and unable to see the moon from their beds):
▪Took five minutes longer to drop off
▪Slept for 20 minutes less
▪Spent 30 percent less time in deep sleep
But, intriguingly, the researchers suggested it was not down to the extra light from the moon, as they were shut in a darkened room. The most likely explanation, according to the research released in 2013 in Current Biology, was that somehow they were naturally attuned to the moon's cycles.
Christian Cajochen, the man behind the study, said, "The lunar cycle seems to influence human sleep, even when one does not see the moon and is not aware of the actual moon phase."
He said the research created a bit of a stir when it was released, but it still needs to be followed up with a larger group of individuals — and over a longer period — to rule out a chance finding.
Ancient myths are full of the moon's ability to make us a little mad — or even turn us into werewolves.
It even gave us the basis of the word "lunacy," "luna" being the Latin for "moon."
There is plenty of anecdotal evidence claiming there are more accidents, violent incidents and psychiatric admissions when the moon is full.
It has also been blamed for people getting bitten by animals, higher suicide rates and sleepwalking.
But scientists have found little evidence supporting these.(SD-Agencies)