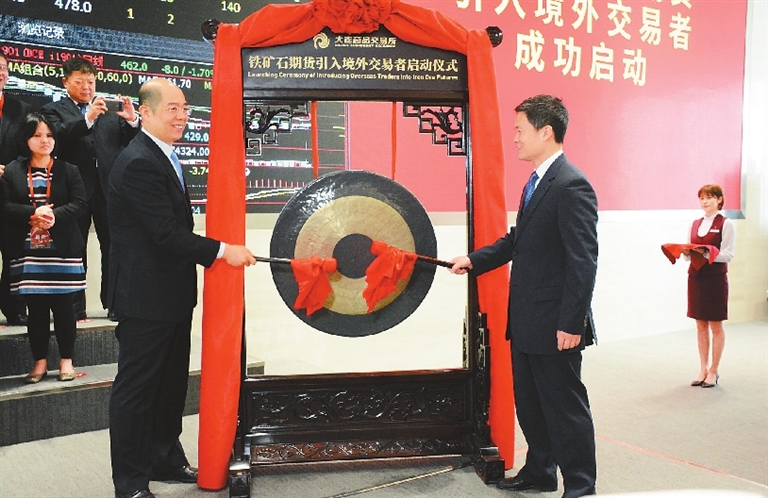 CHINA took another step to further open up its financial and capital market, as foreign investors began trading in domestic iron ore futures at the Dalian Commodity Exchange (DCE) on Friday.
The move comes after the launch of crude oil futures in March, the first futures contracts listed on the Chinese mainland open to overseas investors.
The introduction of foreign investors in crude oil and iron ore trading is an important step for further opening up and driving China's commodity futures market. Overseas investors will bring challenges to regulators and exchanges, and this is expected to help improve mechanisms and management, experts said.
"We will accelerate the process to attract more foreign investors," said Fang Xinghai, vice chairman of the China Securities Regulatory Commission. "We will internationalize all mature future contracts and exert global influence that matches China's economic status."
By including overseas investors, futures prices should better reflect the global iron ore market, according to Li Zheng-qiang, president of the DCE. Iron ore contracts were launched in 2013 and broadly traded among producers and traders, with futures prices closely correlated to spot prices. As of Thursday, 21 overseas companies had opened accounts with Jinrui futures, a domestic brokerage.
"Global companies mitigate price volatility by locking into prices through futures contracts. This could help industrial upgrades," Li said.
China imports more than 1 billion metric tons of iron ore annually. As such a large importer, it has a responsibility to provide transparent iron ore futures prices, Li added.
(Xinhua)