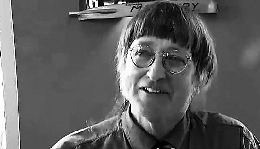 A MAN dubbed the "Big Mac Daddy" ate his 30,000th Big Mac at a Wisconsin McDonald's on Friday.
Don Gorske, 64, has been one of the world's most dedicated Big Mac fans since he first tried the burger 46 years ago, reported the Daily Mail.
The grandfather claimed that 90 percent of his diet consists of the burgers and he has even been recognized by the Guinness Book of World Records.
Somewhat miraculously, Gorske said his cholesterol and blood pressure are normal despite having eaten at least one of the 540-calorie fast food burgers almost every day for the past four decades.
He said: "If I go for 40,000, that'll take me another 14 years or whatever like that. I don't think people celebrate 35,000 at all, so we're probably looking at 14 more years down the road, and I'll be 78 years old then!"
The retired prison guard first sunk his teeth into a Big Mac on May 17, 1972 and has been keeping track of his consumption ever since.
He suffers from obsessive compulsive disorder and has kept almost every receipt for every Big Mac he's purchased.
While the price has jumped from US$0.75 in the 1970s to US$3.57 today, Gorske would have spent an estimated US$80,000 on the fast food hamburgers in the last 46 years.
"A person like me, I just don't change too much," he said after hitting the 25,000 mark in 2011. "It's pretty much two Big Macs a day."
He's only gone without the burgers for a handful of days, and even keeps them in his freezer just in case.
As much as he loves the Big Mac, he can't actually taste it because his taste buds don't work. Gorske said he is still in good health despite the fact that the burgers are far from healthy.
Each Big Mac consists of two beef patties, three slices of bread, American cheese, lettuce, pickles, onions and a "special sauce" made up mainly of mayonnaise and ketchup.
According to the restaurant, the burger clocks in at 540 calories with 28 g of fat and 80 mg of cholesterol.
On Friday Gorske revealed that he had actually lost five pounds since hitting the 25,000 mark in 2011.(SD-Agencies)