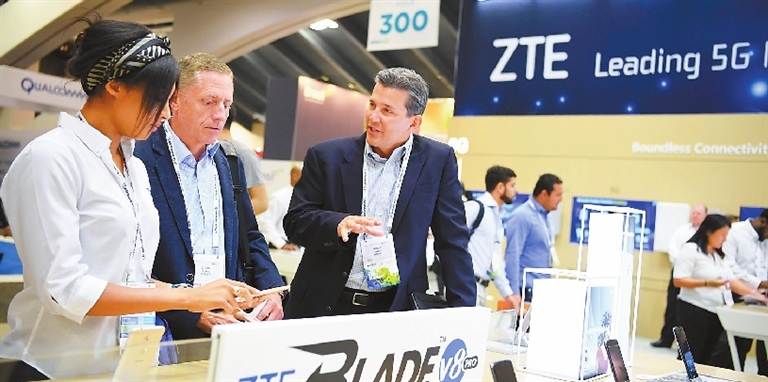 ZTE CORP. has submitted an application to the U.S. Commerce Department's Bureau of Industry and Security (BIS) for the suspension of its business ban, ZTE said in a filing to the Shenzhen stock exchange Sunday.
Washington imposed a seven-year ban on U.S. companies selling components and software to ZTE last month after it allegedly found the Chinese telecoms company breached U.S. sanctions on Iran.
ZTE's exchange filing Sunday did not give details of its request or say when it had been made, but it did say that the company had provided additional material at the BIS's request.
China has lodged solemn representations with the United States concerning the ZTE case during the China-U.S. economic and trade consultations from Thursday to Friday, a spokesperson with China's Ministry of Commerce said Friday when answering questions from the press.
The U.S. side said they attach importance to China's representations and will report China's stance to the U.S. president.
Li Yong of the China Association of International Trade, said that if agreement could be reached on the ZTE case, it would set an example for further high-tech cooperation between Chinese and American enterprises.
The ban on sales to ZTE, which is heavily reliant on imports of U.S. chips, had threatened to scupper the Chinese firm's smartphone business.
It has also underscored China's heavy reliance on semiconductor imports amid growing trade tensions with the United States.
ZTE has said the ban was unacceptable and threatened its survival.
(SD-Agencies)