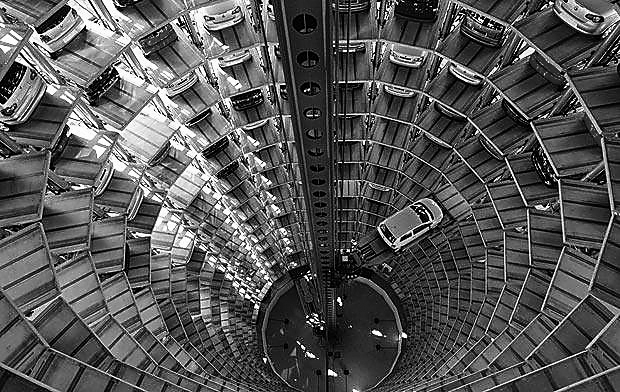 GERMAN industrial orders unexpectedly dropped for the third month running in March due to weak foreign demand, data showed yesterday, suggesting factories in Europe's largest economy are shifting into a lower gear.
Contracts for German goods fell 0.9 percent after a downwardly revised drop of 0.2 percent the previous month, data from the Federal Statistics Office showed. Analysts polled by Reuters had on average predicted a 0.5 percent rise in orders.
The government last month cut its 2018 growth forecast to 2.3 percent from 2.4 percent and expressed concern about international trade tensions.
"The debate about tariffs has probably created great uncertainty in Europe's export-driven industry," Gitzel added.
As Europe's biggest exporter to the United States, Germany is desperate to avoid an EU trade war with the United States.
In the run-up to a June 1 deadline for U.S. President Donald Trump to decide on whether to impose steel and aluminium tariffs on the EU, Berlin is urging its European partners to be flexible and pursue a broad deal that benefits both sides.
The drop in industrial orders was led by foreign orders which fell by 2.6 percent, while domestic orders rose 1.5 percent, the data showed.
A sector breakdown of the figures showed that demand for capital goods such as machinery and cars fell the most, while orders for consumer goods rose against the trend.
The economy ministry said that the sector had lost some momentum in the first quarter after an unusually strong performance in the previous six months.
In the first quarter of 2018, order intake was down 2.1 percent on the previous quarter, it said.
"Orders from countries outside the euro area decreased significantly," the ministry added.
Despite the overall decline in the first three months of the year, the ministry said that companies still had a huge backlog of orders to work through. (SD-Agencies)