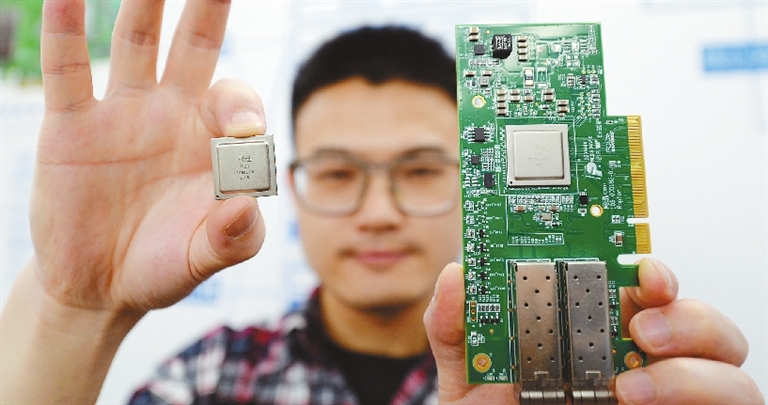 CHINA has ramped up its purchases of chips since the start of the year, customs data showed yesterday, as the United States threatens to impose tariffs on up to US$150 billion in Chinese goods.
China's imports of integrated circuits in the first four months of the year rose 36.3 percent from the same period a year earlier to US$94.7 billion, customs data showed. That was more than double the 2017 growth rate of 14.6 percent.
The data comes as Chinese officials plan to accelerate the development of the domestic chip market, and as China's State-backed semiconductor fund is near closing a 120 billion yuan (US$18.98 billion) investment round for a second fund to support the domestic chip sector and help cut reliance on imports.
China relies heavily on foreign semiconductors, which make up one of its largest import categories by value. It is seeking to overtake foreign rivals and become a top semiconductor producer by 2030, according to its own roadmap.
China has introduced tax breaks for chipmakers in the country, as the government is seeking to reduce dependence on foreign semiconductors.
Chipmakers will be exempt from corporate taxes for two to five years followed by partial deductions.
The exemptions cover a range of products, from very basic to cutting-edge chips, for use in computers, smartphones and other electronic devices.
China had 171 chip fabrication plants as of the end of 2016, accounting for roughly 14 percent of total global capacity, according to PwC, but produces less sophisticated chips than its foreign competitors.
In 2017, China imported US$11 billion of semiconductors — comprising chips, diodes and transistors — from the United States.(SD-Agencies)